Free delivery over £200
Bestselling Wines UK 2023
The year 2023 has been truly exceptional for wine aficionados. With an abundance of new releases, limited editions, and enduring classics, choosing the best has never been harder. Yet, some bottles have consistently emerged as the preferred choice of our discerning clientele. We're thrilled to present the wines that have resonated deeply, not just for their exquisite taste, but also their storytelling, heritage, and craftsmanship.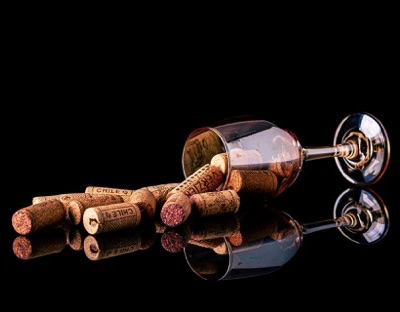 The Crème de la Crème of 2023's Wines
As the year draws to a close, we take pride in presenting our curated selection of top-selling wines that have enchanted palates across the UK.
Our collection epitomises the pinnacle of viniculture, with each bottle reflecting the love, care, and expertise of its vineyard. Whether you're looking for a bottle to mark a special occasion or simply want to indulge in some of the year's finest, our list promises quality and excellence.
The Journey of Selection
Our top-selling wines have been chosen based on rigorous criteria including expert reviews, customer feedback, and sales data. These wines are not just popular; they're a testament to the evolving taste of the UK's wine-drinking populace. Each bottle tells a unique story, from the vineyards they come from to the hands that have crafted them.
Top-Selling Wines of 2023
Vinosìa Primitivo Orus 2022
Vinosìa, founded by Luciano Ercolino in Irpinia, reflects a passion for wine and territory, and together with the architect Alessandro di Blasi, they have created a unique winery which, as well as standing out in Irpinia, has found in Salento, Puglia, the perfect place to produce Orus Primitivo di Manduria, a robust and aromatic wine which is ideally complemented by game dishes, pasta with ragù and mature cheeses.
Customer reviews: "A fabulous Primitivo - dense, beautifully fruity and well balanced - exactly as it should be and great value too!" - Simon R
Rigol Brut Nature
Rigol Brut Nature is a Cava from the Cava DO in Spain, produced by Caves Rigol, composed of 60% Parellada, 30% Macabeo and 10% Xarel-lo.
It presents a straw yellow colour with greenish glints and fine and persistent bubbles, it offers a fresh and highly aromatic bouquet with ageing and fruity notes; in the mouth it is structured, smooth, tasty and refreshing with a well-integrated acidity, being ideal to accompany seafood, fish, tender meats, rice, pasta, aperitifs or as a digestive after a meal.
Accolade: "Once you've fished in the waters of the inexpensive sparkling wines, you'll eventually catch Rigor. For the price, it is super, sparkles happily in the glass and is a pleasant companion. The Rigor has something of a very good table wine in sparkling form. Nice and fresh, dry and fine in taste, it can easily compete with sparkling wines twice as expensive." – Vinetimes UK
Villa Sparina Gavi 2022
In the magnificent setting of Gavi, with its vineyards and underground cellars, Villa Sparina stands out as one of the noble mothers of the appellation, producing Gavi, a Piedmontese white wine made from Cortese grapes, renowned for its floral and fresh aroma, with greenish nuances, notes of acacia, white flowers and fruit, offering a slender and dynamic palate with a pleasant and clean persistence.
Customer Review: "Amazing wine first tried it when on honeymoon in Positano and have never looked back. Brilliant wine our favourite highly recommended" – Clive Thomas
La Montesa 2020
Finca La Montesa, a wine from the Rioja Oriental region, exudes elegance and balance with its transparent ruby red colour, aromas of strawberries and peppers, and a chalky minerality; its tannic structure enhances intense red fruit notes, and, although it has rough feel from the oak, it is the fruit that shines through, evolving into a delicate, velvety style, ideal for pairing with fatty pork dishes, and with an ageing potential of 5 to 6 years if kept in good conditions.
Wine critics review: "Transparent crimson. Sweet vanilla oak on the nose that's by no means unpleasant! Rich, sweet, with sufficient freshness and this could only be rioja. Really lively, vibrant wine that expresses where it comes from. Long. QGV - Quite good value."– Jancis Robinson
José Pariente Verdejo 2022
José Pariente Verdejo, a benchmark of the Rueda DO, is an evocative and extremely pleasant wine that combines freshness, good acidity and herbaceous and floral aromas, produced by an artisanal winery committed to sustainability and innovation, faithfully reflecting the essence of the Verdejo grape and the excellence of Rueda's white wines.
Wine critics review: "Dry, neutral, gentle grapefruit and melon flavours. A very steady example of aromatic white, with juiciness but nothing more exciting than that." – Richard Hemming MW
Perfect for the Festive Season
With Christmas around the corner, these wines are the perfect companions for your festive meals and gatherings. Whether you're laying out a lavish Christmas dinner, hosting an intimate gathering, or gifting a special someone, our bestsellers will undoubtedly elevate the occasion. The harmonious "wine pairing for turkey" or the decadent "wine with Christmas pudding" is just a click away.
Why They're Selling Out
The consistent trend among these bestselling wines UK in 2023 is the pursuit of authenticity and quality. Wine lovers have recognised and appreciated the genuine artistry behind each bottle. In a world full of choices, our selection guarantees a wine that has been vetted by the community and stands out in every glass.
FAQs
What is the best way to store wines after buying them?
The best way to store wines is to keep them in a cool, dark place without sudden changes in temperature. It is also important to keep the bottles lying flat to keep the cork moist and prevent oxidation.
How do I know which food goes well with which type of wine?
You can consult specific food and wine pairing guides. In addition, many wine labels offer recommendations on which dishes go well with which varieties.
Do all wines need to be decanted before serving?
Not all wines need to be decanted, but some can benefit from this technique to open up their aromas and flavours. Older wines and heavier red wines are usually best suited for decanting.
What labels or certifications should I look for when buying wine in the UK?
When buying wine in the UK, you can look for labels such as Denomination of Origin (DO), Protected Geographical Indication (PGI) or Organic Wine to guarantee the quality and authenticity of the product.