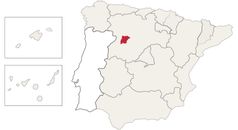 Here is another of Spain's viticultural discoveries of recent times. Until a little more than 10 years ago, Toro's wines were virtually unknown outside their own area and they were considered rather rough and very tannic. Today the scene has changed completely and, while it is true that the wines continue to be as well-structured and powerful as ever, it is also the case that efforts in the vineyard, employing modern equipment in production processes, and a change of philosophy when it comes to understanding the new-style Toro wines, have all contributed to bringing these products to the favourable notice of the national and international press. A red from Toro is a must-have on any good wine rack.
Just like in neighbouring Ribera del Duero, Toro basically works with one single grape variety, the Tinta de Toro (Tempranillo) which is the essential ingredient and shining star of this region. Distinguishing itself from other Tempranillo wines from different regions, the wines here stand out as having more body, alcoholic strength and structure yet also for being more silky and velvety-textured which, when blended well with toasty barrel notes, produces wines of great elegance.
Located in the south-east of Zamora province, right in the midst of Castile-León's central plateau, the local climate is extreme continental, with short but hot summers and large diurnal temperature fluctuations. There is also the gently undulating, dry terrain, with brownish-grey limestone and alluvial soils, yet another of the factors determining the wine's character.