Free delivery over £200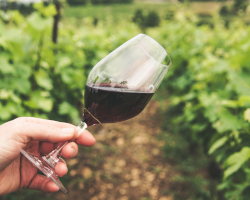 Learn what is Malbec with Vinissimus!
Learn what Cava is, its history and how it's made!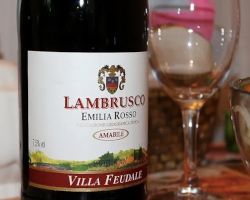 Discover the delightful, sparkling Italian red wine - Lambrusco! Learn about its unique flavour and characteristics, and how it can be enjoyed.
Vinissimus - Your online wine shop
We're specialists in online sales, tried and trusted with over 16 years' experience in selling the best Spanish wines, Italian wines, French wines and Argentinean wines in our catalogue. There's our fast and guaranteed delivery service, and many thousands of satisfied customers all over Europe, a very extensive community sharing a passion for good wine.
Buying wine on the internet can be easier than searching along the shelves of your local shop. Whether you're wanting to stock up on your favourites, or to add a special bottle to your collection, or just looking for something new, one of the advantages of buying wine online is the tools and guides available, set up to help you.
A wide range with excellent service to suit the needs of every wine lover
In our catalogue you'll come across not only the world's most famous wineries but also individual landscapes bottled up into wines with soul, fruits of the earth and elements, expressions of their terroir, providing an honest reflection of each vintage's profile.
Classic, modern and traditional wines; made from international grapes and indigenous varieties, some very old and others recovered; limited productions from exceptional vineyards alongside great little easy-drinking wines, labelled with creative, eye-catching designs; wines with the best quality-price ratio beside the most expensive wines in the world; sweet, rosé, fortified and orange wines; organic, natural and biodynamic wines; those with their own identity, created by meticulous vine growers, the most highly respected oenologists and the country's finest wineries.
The best selection of Spanish, Italian and international wines
In our catalogue you'll discover the most select Spanish wines, together with an extensive offering of international wines from the best and most well-known wineries.
Our virtual sommelier is at your disposal in just a few clicks, and the best tool for finding perfect pairings.
There's the quality guarantee offered by ratings from Robert Parker, Jancis Robinson, the Peñín Guide, James Suckling, the Italian Sommelier Association's 4 Viti awards and the Gambero Rosso's 3 Bicchieri, quality hallmarks. A final pointer: to help you make up your mind, have a read through our customer reviews and feedback.
A wine exists for every palate, pocket and occasion, and you'll find them all at Vinissimus. If you can't, then ask us, and we'll be happy to help you.