Free delivery over £200
Wine from DO Cava
Cava is a sparkling wine produced in Spain using the traditional or Champagne method with the second fermentation in bottle. More than 90% of production is centred around Catalonia and chiefly in the town of Sant Sadurní d'Anoia in the Penedès region, although the regulatory board accepts other areas of production such as Aragón, Valencia, La Rioja and Extremadura.
DO Cava
Cava is a sparkling wine produced in Spain using the traditional or Champagne method with the second fermentation in bottle. More than 90% of production is centred around Catalonia and chiefly in the town of Sant Sadurní d'Anoia in the Penedès region, although the regulatory board accepts other areas of production such as Aragón, Valencia, La Rioja and Extremadura.
The origins of Cava-making date back to the 19th Century when in 1872 Josep Raventós i Fatjó produced the first 3,000 bottles of the product using grape varieties native to the Penedès region, such as Xarel·lo, Macabeo and Parellada, which form the foundation for Cava nowadays. From then onwards its popularity with consumers has continued to grow to the extent that it is now ranked as the second most popular sparkling wine in the world.
Cava can be divided up into 3 categorizations:
From driest to sweetest: Brut Nature, Extra Brut, Brut, Extra Seco (Very Dry), Seco (Dry), Semi Seco (Semi-dry) and Dulce (Sweet).
Ageing time in bottle: Joven (Young), Reserva and Gran Reserva.
Colour (according to grape varieties used): White and Rosé.
As occurs when other regulating bodies encompass wines from different parts of the country, it is difficult to give an exact definition of the type of climate and soil of the regions where Cava is produced. In the Penedès area, where most production is based, the climate is Mediterranean with warm summers, cool nights and rain falling in the spring and autumn. There the soils are clay-chalk with good water retention.
THE HISTORY OF CAVA
The origins of Cava are to be found in the mid-19th century coinciding with the golden era of Catalan wine when several winemaking families from Sant Sadurni d'Anoia took an interest in the champagne production method. In 1872 they started to use this technique to create their first bottles of Cava. The popularity of this new wine grew and grew and it had already become a widely-drunk wine in Spain by the 1920s and 30s and, eventually, it became popular on the international stage during the 1980s. At present almost 250 million bottles are exported around the world.
VINES
The vineyards used for producing cava extend all the way from coastal areas to inland hillsides at altitudes of 800 metres, although most are located in the centre of the Penedès region, at heights between 200 and 300 metres above sea level. The climate there is purely Mediterranean with plenty of sunlight, moderate rainfall and mild temperatures, all of which are the basis for an excellent ripening process.
GRAPES
Nine different grape varieties can be used in the production of Cava. Five white varieties (Macabeo, Xarel·lo, Parellada, Chardonnay, and Malvasia) and four red ones (Grenache, Monastrell, Pinot Noir, and Trepat).
The Macabeo (Viura) grape produces light wines with moderate acidity and alcohol content which are fruity and floral during their youth. The vine has large compact bunches of grapes although their fine skin means they are extremely fragile and easily damaged.
Xarel·lo grapes bring structure, acidity and a long life to wines. Their strong character is evident even while still on the vines where their thick skin makes them resistant to disease.
The Parellada is the most delicate of the classic trio of Cava grapes (the other two being Macabeo and Xarel·lo). It produces acidic wines with a timid, fresh and floral fragrance. Large grapes grow in big bunches and it is usually the last of the three classic varieties to ripen and be harvested. It works better at altitude.
Sparkling wines made with Chardonnay are long-lasting, full-bodied and rich in aromas, with a strong alcohol content. Its northern origin means it ripens earlier and is the first variety to be harvested, maintaining a good level of acidity despite the variation in climates it is grown in.
The Subirat Parent, or Malvasia Riojana, is a type of Malvasia grape which is not so aromatic but is capable of offering wines with a good structure which do well on ageing. The plant's small grapes become rose-coloured as they ripen.
Grenache Tinta offers pleasant and balanced wines. They have little colour and acidity, but are strong and seductive. The fruit has fine skin and juicy flesh.
The Monastrell (Mourvèdre) grape gives an intense colour and good structure to wines. Well-balanced wines with a reasonable degree of alcohol, sweet tannins and a good level of acidity. Although it was the first variety used to make Cava, it is now rarely used.
The delicate wines made with Pinot Noir are aromatic, well-balanced, alcoholic ones but with little colour. It buds early, like Chardonnay, so can be affected by spring frosts. It does better at altitudes with the slowing effect the cooler weather has on its growth.
Trepat provides little colour to wines, making it an ideal option for rosés. Its moderate alcohol content and balanced acidity mean the wines are light and balanced. It buds early and ripens late, producing large thick-skinned grapes.
PRODUCTION
Once the fruit has been collected and taken to the cellar, it is pressed with care to obtain a top quality must. After the musts from different varieties have been fermented separately, the winemakers then decide what proportions of each will go into the final blend. This 'base wine' is then bottled with a mixture of sugar and yeasts which brings about the second fermentation essential to obtain a sparkling wine.
The bottles are then laid horizontally in dark damp cool cellars and left for at least nine months. After this ageing process, the Cava is racked to remove its dregs — lees still remaining from the fermentation. The bottles are placed neck-first in triangular wooden racks and turned and tilted every day until eventually they stand upside down with the dregs collecting in the bottle neck. The bottles are then disgorged and the gas of the fermentation itself expels the dregs.
Next the bottles are filled to the top again using either a little of the same Cava or a triage (expedition) liqueur, a wine and sugar solution, to produce sweeter Cavas. They are then closed with corks, caps and muselets or wire hoods — essential to resist the pressure of the sparkling Cava. Circular coloured seals are used to label the different kinds of Cava. White is used for young Cava with a minimum of nine months' ageing, green for Reservas aged for at least fifteen months, and black for Gran Reservas which have aged for over thirty months. The seal is diamond-shaped on bottles of single-vineyard Cava, known as 'Cava de Paraje Calificado'.
SINGLE-VINEYARD CAVA
Single-vineyard cava, called Cava de Paraje Calificado, is the maximum expression of Cava. Exclusive sparkling wines made only with grapes from vineyards in a terroir with special edaphic soil conditions and micro-climates, these Cavas have an exceptional level of quality and tipicity.
Only the best vintage Cavas can use this label, allowing winemakers to see how their hard work and search for excellence in every bottle is officially recognized.
The requirements to obtain the Cava de Paraje Calificado certificate are both ambitious and demanding. Vines must be at least ten years old and grapes should be harvested manually. Yields are limited to 8,000 kg of fruit and 48 hectolitres of must per hectare. The Cava in question must be aged in the bottle for at least 36 months. The whole winemaking production has to take place on the winery's property and be a completely traceable process from the vine to the bottle. The process is supervised by the appellation's technical service using a strict protocol which includes analytical and organoleptic or taste quality checks of each batch of bottles before they are released onto the market.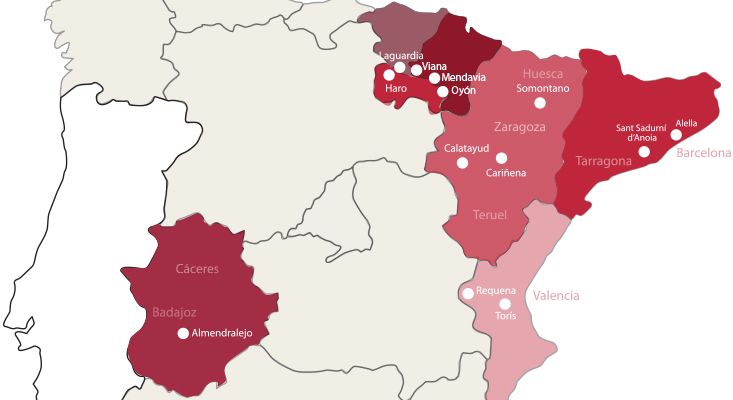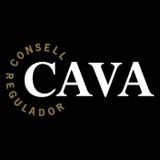 Av. Tarragona, 24 8720 Vilafranca del Penedès