Free delivery over £200
About us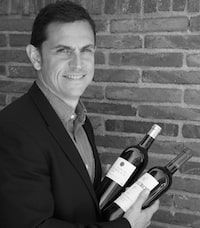 In 2005 Toni Vicens, a wine enthusiast and keen web programmer, set up Vinissimus with barely 100 wines in the catalogue.
Today, after 4,700,000 bottles of wine sold, 350,000 orders processed and 136,000 clients all over Europe, Vinissimus operates sites in 3 countries, has 16,000 listed references and is the leader in online sales of Spanish wine in Europe.
At Vinissimus we take great care over each order to make sure that all goes to plan and that our customers receive their wines as soon as possible. Our own in-house technology for handling orders and our personal approach towards customer service work in tandem to provide total satisfaction.
Returns guarantee
If one of our products arrives in poor condition or you are simply not satisfied with it, you can return it to us with peace of mind. If a bottle breaks during transit, Vinissimus will ensure that another one is sent out to you.
Secure payment
Card payments are carried out using the 4B platform and encrypted with the SSL protocol in order to guarantee maximum security.
Do you need any help?
Customers and matters relating to orders
Office hours:

weekdays, 8am-1pm
General enquiries
20-22 Wenlock Road, London, N1 7GU (UK)