Free delivery over £200
Types of Spanish Wines
Discover the rich variety of Spanish wines, from robust reds like Tempranillo to refreshing whites like Albariño, learn all types of Spanish Wines.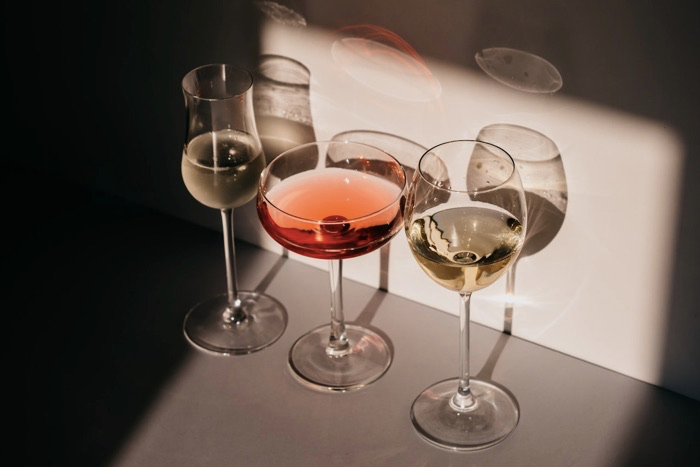 Spain is known worldwide for its rich wine culture. The country offers an impressive diversity of wines that vary according to the region, the type of grape and the winemaking process. Here we present a detailed guide to the different types of Spanish wines.
Red Wines
Tempranillo
Tempranillo is probably the most famous red wine in Spain. Originally from La Rioja, this wine has a characteristic flavour of ripe red fruits, tobacco and vanilla. It is ideal to accompany red meats and cured cheeses.
Monastrell
Originally from the region of Murcia, Monastrell is known for its intense flavour of black fruits and spicy notes. It goes perfectly with lamb dishes and stews.
White wines
Albariño
Albariño is a white wine from the Galicia region. It is known for its freshness and floral aromas, with notes of green apple and citrus. It is the perfect companion for seafood.
Verdejo
Produced in the Rueda region, Verdejo is a white wine with flavours of grass, pear and peach. It is excellent to accompany salads and fish.
Rosés
Spanish Rosé wines are known for their vibrant pink colour and fresh, fruity flavour. They are produced from a variety of red grapes and are ideal for summer.
Sparkling wines
Cava
Cava is the most famous sparkling wine in Spain. Produced mainly in Catalonia using the traditional method, it has flavours of apple, pear and citrus. It is perfect for celebrations.
Fortified
Sherry and Manzanilla
These wines are fortified by adding distilled alcohol. Sherry is known for its dry, almond flavour, while Manzanilla is lighter and saltier. Both are excellent appetizers.
Dessert wines
Pedro Ximénez
Pedro Ximénez is a sweet, dark wine, with flavours of raisins, figs and caramel. It is ideal for desserts and to accompany blue cheeses.
The world of Spanish wine is vast and full of unique flavours, textures and aromas. Each region contributes something special, making Spain one of the most important and recognized wine countries in the world. By exploring these wines, you will not only taste delicious drinks but also the rich history and culture of this wonderful country.
FAQs
Which regions in Spain are known for producing quality wines?
Spain has many renowned wine regions, such as Rioja, Ribera del Duero, Priorat, Rías Baixas, and Jerez.
What makes Rioja wine special?
Rioja is a region in Spain that produces world-class red wines. These wines are typically aged in oak barrels for extended periods, resulting in complex flavours and aromas.
Are there any famous white wine regions in Spain?
Yes, Rías Baixas is one of the most famous white wine regions in Spain. It is known for its crisp and aromatic Albariño wines.
Can you recommend a good pairing for Spanish red wines?
Spanish red wines pair well with various dishes such as roasted meats, cured ham (jamón ibérico), Manchego cheese, or traditional tapas like patatas bravas or chorizo.
Are Spanish sparkling wines similar to Champagne?
Spanish sparkling wines called Cava are produced using the same method as Champagne but with different grape varieties such as Macabeo and Parellada. They offer their own unique flavours and characteristics.
You May Be Also Interested in