Free delivery over £200
New Parker ratings Ribera del Duero 2021

Wines from the Ribera del Duero appellation are featured in the recent article written by Luis Gutiérrez, one of Robert Parker's collaborators in The Wine Advocate.
Discover all the new ratings for Ribera del Duero 2021, which makes special emphasis on one of the star wines featured: Dominio del Águila Peñas Aladas GR 2015, with 98 points. Stay tuned for the upcoming scores for Toro and Castilla y León!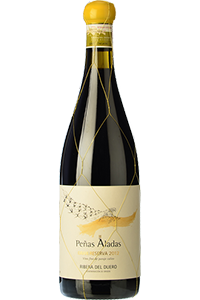 96 Parker
Tempranillo / Albillo / Bruñal
Peñas Aladas is the most exclusive wine of the Dominio del Águila winery, one of the most praised by the specialised press in recent years. It is a Gran Reserva made from grapes from a small 85-year-old plot located in the village of La Aguilera, known locally as Peñas Aladas. This is undoubtedly a new icon of the Ribera del Duero DO.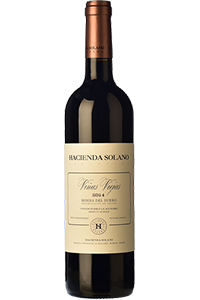 94 parker
We are dealing with a floral wine, elegant and with a good body. With each new vintage the oak seems better integrated and the fruit somewhat fresher. The set is of a great balance and elegance, with the chalky tannins derived from the limestone floors giving it a stately bearing. The spicy and smoky aromas intermingle with those of wild berries adorning a round and mature palate. Its minerality and extraordinary structure predict a great future, while its austerity and silky touch speak of balance and refinement.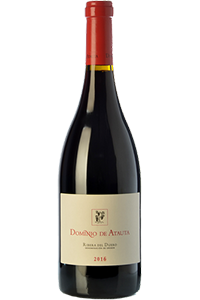 93 Parker
The Dominio de Atauta wines are decidedly different Riberas, boasting their own particular elegance and aromatic complexity. You will find this a wine with intense aromas of red and black fruits, aromatic herbs (lavender, rosemary and camomile), spicy, toasty and smoky notes... It is an elegant wine, yet powerful too, and notably tannic while young. Consequently, there is no rush to open it, but let it mature; old vines don't understand the need for haste. A wine to cellar.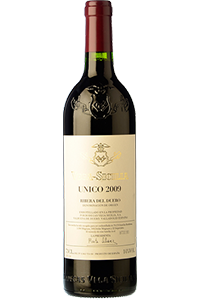 96 Parker
Tempranillo / Cabernet sauvignon
Vega Sicilia's Único has become one of the unquestionable references amongst the world's best wines and a legend in Spain's wine-making history. Meticulous care is taken over every detail involved in its production and the end result is an exceptional Gran Reserva wine, with great elegance, balance, concentration and complexity, and the ability to maintain its characteristics in bottle for years.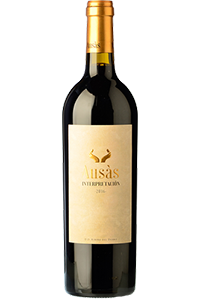 94+ Parker
The new wine produced in Quintanilla de Onésimo by Javier Ausàs — former oenologist at Vega Sicilia and advisor for many other renowned wineries. Twenty-five years work in prestigious international wineries, together with his intimate knowledge of the different areas of the Ribera del Duero, have come together in this new project of his which finds Javier working alongside friends and trusted winegrowers.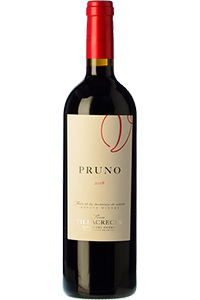 92 Parker
Tempranillo / Cabernet Sauvignon
In the opinion of North American guru Robert Parker, Pruno is an astonishing wine, one that delivers more and more and we're convinced that many of our clients will support this assertion; not without good reason Pruno always figures amongst our best-selling wines, vintage after vintage. It's a fresh, accessible wine, always reasonably priced, and in a style which usually suits most palates: aromatic, fruit-forward, elegant, juicy...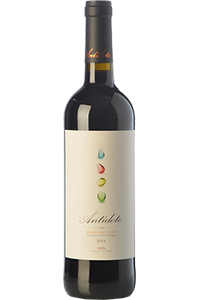 92 Parker
Bodega Hernando & Sourdais

Antídoto is a red wine from the lands of Soria. Its first vintage took place in 2009 and since then its popularity has not stopped growing. It comes from a mosaic of 550 plots of old vines, mainly from a pebbly terrace, located in the municipality of Soto de San Esteban, in the easternmost area of the Ribera de Duero DO. There, Soria's tinto fino offers very low yields, just over 3,000 kilos per hectare, but exceptional quality.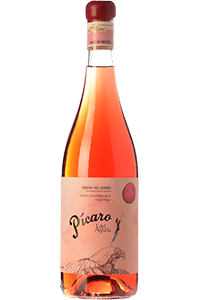 94+ Parker
Tempranillo / Grenache / Bobal / Uvas Blancas
Dominio del Àguila

Pícaro del Águila Clarete is made with a combination of red and white grapes in almost equal parts, in a riparian style that seemed forgotten despite having been very common in the past. The must comes from unstemmed grapes from old vineyards (80 years old) trodden with the feet, from varieties as particular as albillo, tempranillo gris or bruñal. Fermented together and with indigenous yeasts for 10 months in the coolness of the cellar caves and aged in used barrels for 16/20 months before bottling without fining or filtering.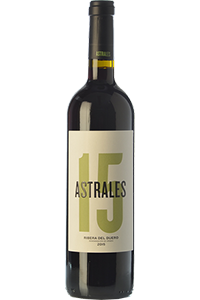 93 Parker
Bodega Los Astrales

Behind a very intense robe, Astrales hides delicate aromas of black plums and black cherries that emerge over a deep minerality and a lovely balsamic freshness. Wild blackberries, some lactic notes and yes, toasted memories of wood in the form of vanilla and coffee. On the palate the tannin-acidity game magnifies a silky body full of character. Scrubland, ink, cocoa..., its aromatics seem to have no end. It leaves with just enough dryness to be elegant and the right amount of fruit to linger in the memory.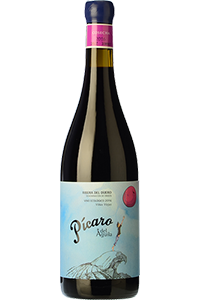 94+ Parker
Tempranillo / Grenache / Bobal / Uvas Blancas
Dominio del Àguila

El Pícaro del Águila Tinto is a wine like those of yesteryear, a true Ribera; fresh and intense, with a perfect balance between fruit and ageing. It boasts a cherry dress and a clear nose, adorned with wild fruits, hints of menthol and spices. In the mouth it is juicy, pleasantly tannic and fresh enough to flow without heaviness. The fruit overlaid with hints of forest and lactic tones takes over the whole palate. Simple to interpret despite its remarkable complexity, with a long, rounded finish. Only 2000 units of this little jewel were produced, all of them bottled unfiltered and unclarified.
93 Parker
Malleolus is probably one of the finest and most convincing expressions of the Tempranillo variety's excellent qualities. Year after year, it enables Emilio Moro to demonstrate why this great winery has such prestige. It's made from the grapes of old vineyards, ranging in age between 25 and 75 years old, from the estate called Camino Viejo, located on a very steep slope on a clay-based hillside, at an altitude of about 900 metres.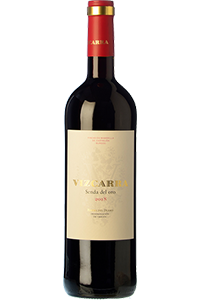 90 Parker
Bodegas Vizcarra found themselves a place among top-quality Riberas with their young red wines. Their secret is the excellent ripeness of the grapes and the rigorous care that this family-run winery, with Juan Carlos Vizcarra Ramos in charge, applies to each process throughout manufacture. This wine in particular, the Senda del Oro (Golden Path), gets its name from one of the parcels on the estate, where the vineyards are on average 15 years old.
More Ribera del Duero wines rated by Parker