Reduced delivery charges over £200
Bodegas Vetus
With Vetus in DO Toro, the Antón family have now added a third emblematic winemaking region to their group of wineries. As well as Rioja Alavesa (Bodegas Izadi and Bodegas Orben) and Ribera del Duero (Finca Villacreces) they now produce wine in 10 hectares of old limited-production vines in Toro, praised as "the promised land of Spanish wines" by Robert Parker.
Bodegas Vetus has worked hard to produce wines with the essence of Toro ever since 2003. The Antón family, via the Artevino group, moved into the region well aware of its future potential. Following the careful selection of excellent plots, the produced the first vintage of Vetus, a wine designed to maintain the soul of Toro while bringing new touches and concepts. The excellent results of their work encouraged them to build a modern winery in 2008 located in the heart of the region. The modern and harmonic design of the Vetus winery stands out on a hillside overlooking their spectacular vineyards. The smart and calming building is home to the 400 American and French oak barrels the winery uses to age their wines.
At present Vetus owns twenty hectares of Tinta de Toro (Tempranillo) vines, growing on a north-south oriented slope using environmentally-friendly agricultural methods. The vineyards are located at the limit of that allowed by the local climate — a particularly tough continental climate with huge day/night temperature differences during the ripening period which ensures wines with more intense aromas and colours. Exhaustive controls of their vines mean they can work with low yields and sustainable agriculture to optimize their grape harvest as a pure expression of the land and the grape variety. Among their excellent vineyards, Camparrón is a small plot of pre-phylloxera ungrafted plants offering the maximum expression of Tinta de Toro which they use to make a limited production of Celsus, their top red wine.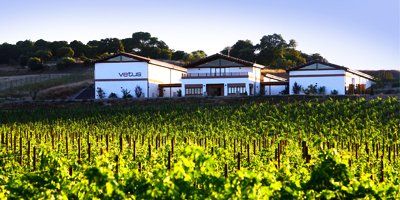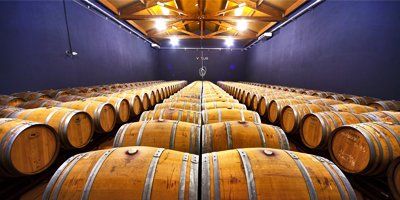 Ctra. Toro-Salamanca, km. 12-13, 49820 Villabuena del Puente