Masciarelli Montepulciano d'Abruzzo Iskra
2016
Masciarelli Montepulciano d'Abruzzo Iskra 2016
Producer
Alcohol content i
14.5%
Bottle size and vintage
0.75 L - 2016
Review
Iskra, from the Russian word "spark", is a magical explosion of the aromas and flavours of its land, Abruzzo. A region in the South, but which lies on the border between the majestic mountains of Gran Sasso and the caressing Adriatic climate. An intriguing, velvety, feminine explosion: an expression of Montepulciano that caresses like the sea and burns like a spark, like the vertical massifs of Abruzzo's hinterland. A textural wine that seduces at first sight.
But let's talk about this "feminine touch" that Iskra has. First, Iskra is made from Montepulciano grapes harvested a little late, around mid-October. It is therefore obtained from a very ripe, very concentrated fruit, which naturally harmonises the rusticity of the vine with a beautiful fruit and significant alcohol content. Then there is the ageing process, which looks to the international style of the world's great wines. After fermentation of the must in temperature-controlled stainless-steel tanks, the wine is aged for a year in French oak barriques. This year further refines the Montepulciano's aromatic richness and gives it a further refined and complete structure. Finally, Iskra ages for a further two years in the bottle, after which it is ready.
In the glass Iskra looks like the typical thoroughbred Montepulciano of the Teramo hills: impenetrable ruby red like ink of inconceivable consistency. On the nose, however, it surprises with a rich aromatic dynamism: the impact is floral, with notes of wilted violets, and above all fruity, with stark notes of blackberries, plums, blueberries and berries, both fresh and jammy, a sign of a magical harmony - perceptible even on the nose - between fleshiness and fragrance. There are, of course, very elegant notes deriving from ageing: puffs of tobacco, green pepper and dark chocolate complete a rich, intriguing and perfectly chiselled olfactory fresco.
On the palate it is dense, full-bodied and velvety. But not only. As a sumptuous barrique Montepulciano, Iskra obviously offers a remarkable taste-olfactory intensity. But this imposing maternal caress is accompanied by the lively buzz of a biting and dynamic tannin, which jauntily stands out from the undoubtedly robust body of this label and reminds us that we are still dealing with a Montepulciano. This is a grape that, even after a good deal of ageing, always retains some youthful, dynamic and easy-drinking traits that make us love it. Very persistent, Iskra leaves a fruity and balsamic trail, with a slight mineral tension that comes together in a wonderfully harmonious combination.
Pairings? The typical ones for great reds. Have no fear with Iskra: even the most arduous, full-bodied and spicy dishes will have a hard time with this opulent wine. Roasts, stews and salmis can be served without fear, even better if accompanied by spicy and aromatic sauces. Among the first courses, pasta well-seasoned with meat sauces is welcome. Lamb, in all its forms, is a must; its pungent aroma will be kept at bay by this soft and enveloping red wine. Local speciality? Neretese goat: goat meat cooked for more than four hours, accompanied by tomato sauce and fried red peppers.
Iskra is a grand Montepulciano from Abruzzo that comes from a single vineyard: a splendid grand cru experiment in the Controguerra area, which has always been considered one of the best places in the region to create full-bodied, warm and velvety reds from Montepulciano grapes.
In the far north of Abruzzo, in the province of Teramo, almost on the border with Marche, the vineyard is located at an altitude of about 250 metres and enjoys perfect exposure between the mountain and Adriatic currents, which provide excellent day/night temperature ranges to the air and an excellent aromatic elegance to the product. The sea is 12 km away: we are in a full Mediterranean climate, but beautifully balanced. The vineyard, which is conducted according to environmental sustainability principles which has always been used by Masciarelli in all its estates, is on a clayey soil rich in minerals, excellent for making red wines of structure but also with excellent finesse, backbone and sapidity.
Food pairing
Roasts / Kid goat / Cured cheeses / Stracotto / Lepre in salmì / Agnello al mirto / Pappardelle al ragù di cinghiale / Arrosto di manzo al ginepro / Formaggi caprini
Tasting notes
View

Quite opaque / Rosso rubino / Inchiostro

Bouquet:

Dark chocolate / Blackberry / Tabacco / Mirtillo / Confettura di prugne / Pepe verde / Intenso / Viola appassita

Mouth:

Persistent / Velvety / Dense / Lively tannins / Robust / Dinamico / Finale fruttato / Finale balsamico
Recommendations
Optimum serving temperature:

Between 16ºC and 18ºC

Drinking and storing:

Drink now or keep until 2027
Masciarelli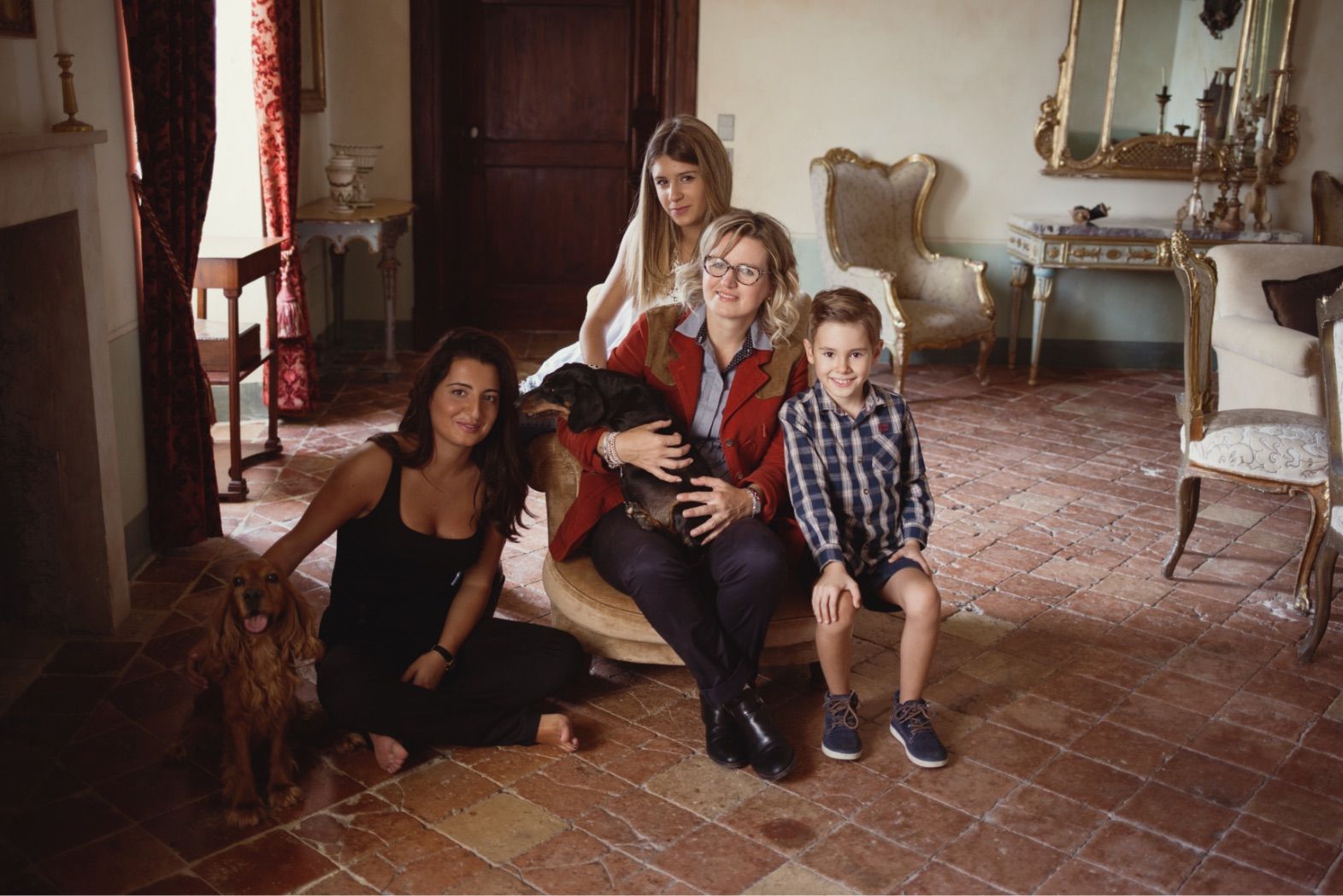 The Masciarelli winery was one of the protagonists of the rebirth of Abruzzo wine and is certainly one of the largest and highest quality in the area today. It certainly ranks among the great ambassadors of Italian wine in the world. A winery of undisputed quality, which expresses itself at high levels of excellence right from the entry level wines, including the Montepulciano d'Abruzzo of the classic line, which not by chance is always among the bestsellers of Ital...
This month's Best Sellers