Reduced delivery charges over £183

11 for immediate dispatch. More, available on 06/10/2020
£17.25
/ btl 0.75 L
Details for Gran Barquero Oloroso
Producer
Alcohol content
19.0%
Bottle size
0.75 L
Review
The Gran Barquero Oloroso is, to put it briefly, a dessert. It is less fragrant than the Amontillado of the same range (despite its name) but on the palate it explodes with flavour - a wine with interminable persistence. Try serving a little Gran Barquero Oloroso in a large Burgundy type glass, at a temperature of about 15 degrees, not too cold, at the end of a meal and you won't want a dessert or coffee! It is an after lunch or dinner wine par excellence, a wine for enjoying in company or relaxing with a glass in the afternoon.
The entire Gran Barquero range is made traditionally, using the solera system of criaderas (sets of barrels), and the Oloroso is the only one to which alcohol is added, fortified with just 2-3% of vinous alcohol, and aged for more than 25 years in American oak barrels.
It is a lovely wine in the glass; somewhere between old gold and orange in colour, similar to an amontillado, clean and bright, and with an abundance of tears. It is fresh on the nose, and on the palate it melts like a sweet, dry, very intense, creamy, amazingly silky, the type of wine you long to keep on your tongue; you'll be reluctant to swallow but after you do, it seems to last forever! It has almost three decades of ageing and all the love, dedication and knowledge of a family and team that continue to show they are committed to upholding the traditional wines of Andalusia, Cordoba and Montilla in particular.
This Oloroso smells of cellars full of history and emanates a marine freshness, with citrus notes and dried flowers, toasted hazelnuts, orange peel and spices like cumin (refreshing); it is elegant on the palate and its high alcohol content (19%), typical of fortified wines, is felt merely as a purifying effect on the tongue. It is a touch sweet, with less sweetness than the amontillado, but creamier, very well-balanced and extremely long, and leaves a slightly unctuous sensation on the lips. A wine that lasts, one which can also be kept in the fridge for several days once opened without losing any of its fine qualities.
One last point, in case you prefer serving the wine with food: it pairs up perfectly with all those dishes difficult to team up with most wines: asparagus, artichokes, anchovies, pickled foods, gazpacho and of course the typical Cordoba-style salmorejo, delicious oxtail and also grilled meats and vegetables. What more could you ask? This is certainly a generous generoso wine in every respect!
NOTE: Traditional Montilla wines are made, unlike Jerez ones, from Pedro Ximénez grapes, a variety that is very rich in sugars and very thin-skinned, which allows the wine to reach naturally and without fortification the alcohol level required for biological ageing to develop in finos and amontillados. Only the oloroso is fortified with a small percentage of alcohol (2-3%) and consequently, the only "fortified" one; finos and amontillados are fortified (generoso) types of wine but without any added alcohol.
Food pairing
Afternoon/evening conversation / Gazpacho / As an aperitif / Anchovies / Asparagus / Pickled foods / Salmorejo / Oxtail / Grilled meats / Grilled vegetables
Recommendations
Optimum serving temperature:

Between 15ºC and 18ºC
Customer reviews
Qikun

(09/04/2019)

Great and affordable

Great as always! Sherry is my favourite drink and it is mindblowingly good. It is also very affordable, so I would highly recommend!

by:

Leif Nordmark

(29/12/2016)

Good oloroso!

Very good price wordy oloroso from one of my favorite bodegas in Montilla. Oloroso is not normally that good wine stile from this district, but this is an exception.

by:
Pérez Barquero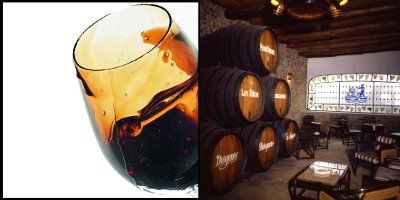 Pérez Barquero is one of Andalusia's best wineries. A family that has always shown a firm commitment to their region's traditional wines and has championed them with passion, conviction and great dedication. Their Finos, Amontillados, Olorosos, Palo Cortados and Pedro Ximénez sweet wines have always been highly regarded by consumers, appreciating all their ranges, but in recent years their fame has increased thanks to the excellent ratings received from the wine press worldwi...
This month's Best Sellers