Free delivery over £50

Franz Haas Moscato Rosa
2020 (0.5 L)
The wine
Franz Haas Moscato Rosa is a pleasant sweet rosé wine, full-bodied and with beautiful floral and spicy aromas. Inviting to the eye, it has a beautiful bright ruby red color. The nose expresses intense aromatic notes of roses, cloves and cinnamon, with delicate hints of orange peel. Full and elegant on the palate, it envelops with its sweetness and very fine tannins. Excellent to accompany dry pastries, cream desserts, fruit tarts and milk chocolate.
Drinking and storing
Serve between 12ºC and 14ºC
Ratings and awards
PK: ParkerGR: Gambero rosso
The winery
Franz Haas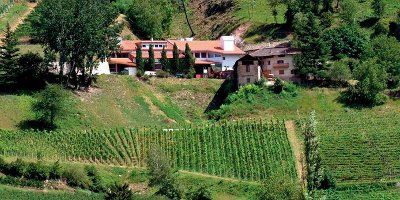 The Pinot Noir vineyards belonging to Franz Haas are the highest in the Alto Adige and grow where the demands of the altitude require a viticulture that's arduous and downright difficult. Since 1880 this family-run winery, one of the most firmly-rooted in this region, has shown dedication and respect in their work with the varieties which adapt best to the location's extreme conditions; among them is the Pinot Noir, with Franz Haas being one of its greatest interpreters. Typicity,...
>>
Other customers also bought
This month's Best Sellers