Free delivery over £200
Riesling: all you need to know about this grape and its wines
The Riesling has been called the 'queen of grapes', and not without good reason: it's probably the variety with the greatest elegance and distinction in the world.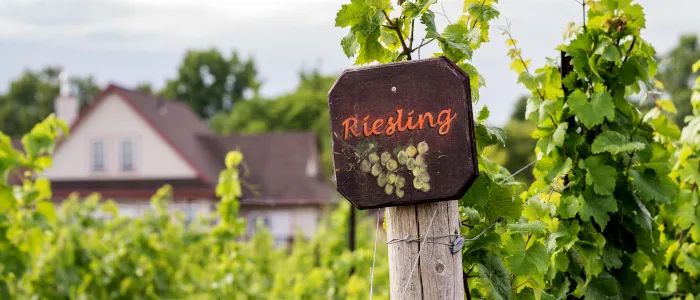 The Riesling grape
The Riesling variety is a cross between the Heunisch (or Gouais Blanc) and another grape as yet unknown. Its berries are round, greenish yellow in colour and medium-sized.
It ripens early and in warm climates it does so too soon, thereby losing a lot of its charm. It requires cool temperatures, good drainage and sunny areas. It has to ripen slowly and be grown with the expectation of moderate yields.
Thanks to its good resistance to cold weather, it has been colonising German vineyards for centuries and the picture of old Riesling vines covering the slopes by river banks, in search of sunshine and the feel of more clement climes, has now become iconic.
Why is the Riesling such a well-loved grape?
There's not too much variability amongst its clones and it doesn't mutate easily. Despite the fact that a high number of clones exists, the differences between them are minimal, which means there's always a common core in Riesling wines.
In addition, it reflects the vineyard's character with remarkable clarity and is able to adapt to most terrains. It resists the cold very well, thanks to its tough wood, and by budding late it avoids most of the frosts.
As if all this wasn't enough, its wines age wonderfully, the best ones for several decades.
What is a Riesling wine like?
Riesling wines have high acidity with a definite citric and floral, fruity character. The Riesling's flavours when younger include apple, grapefruit, gooseberry and newly-cut grass, though as it gets older it acquires notes of honeycomb, marzipan, butter sponge cake and baked apples, even petrol.
Riesling and new oak don't go together too well. In contrast, old wood in large-sized containers smooths it off and adds complexity. Only in areas that have a rather more temperate climate, such as Pfalz, and where the grape acquires the potential for a higher alcohol content can the Riesling take on new oak with any naturalness.
With regard to the different types of soil, slate endows it with smoky touches, whereas others which have mineral compositions can lead to steely, tarry and earthy hints.
According to the grape's ripeness, the wine's aromas can vary from lime and flint to ripe apricots and pineapples, always with an underlying floral and spicy touch and a comforting sweet sensation on the finish. Smoke, peach and quince are also recurrent aromas in Riesling wines.
Due to its organoleptic richness, its ability to delight the senses, it doesn't require other grapes in order to show complexity: it has freshness, fragrance and ageing potential. In fact, the best Rieslings can mature for 15 years, even beyond that in the case of the most select sweet wines.
Riesling wines in Germany
Already in the 15th Century, the Riesling grape was being grown in the vicinity of the Rhine. In the following centuries it began to expand along the Mosel, and in the 18th Century succeeded in occupying entire vineyards, thus denoting a real transformation. In the 19th Century, planting commenced on a huge scale, the variety became Germany's star grape and German Rieslings started out on their road to fame.
The Mosel valley is in itself an amazing natural spectacle, thanks to its steep slopes covered in vineyards which look towards the river in search of fair weather. It's a cold climate, as the Günther Steinmetz winery can well testify. The grapes suffer in order to mature, but the effort is worth it, as the slate soils and the harsh weather result in wines of incredible purity and elegance. As occurs with some of those from Steinmetz, Mosel wines can contain small amounts of residual sugar which assists with balancing their natural acidity. These are floral, delicate wines, with citric freshness and intense minerality, more light-bodied and ethereal than those from Rheingau.
It's precisely this beautiful region, Rheingau, close to Mainz, and where the Robert Weil winery is located, that is often considered to be the the most famous and noblest of the German wine regions. In Rheingau there's an institute of viticulture, and this instigated the setting up of the quality classification of German vine plantations. Compared with the Mosel ones, the wines turn out rather more structured and bear the banner for quality dry Rieslings. These wines have intense flavours, acidic (although less so than those from the Mosel) and perfumed with peaches and limes.
Riesling wines in Alsace
At the end of the 15th Century, there was already evidence of Riesling vines existing in Alsace. Although its significance in the region has varied considerably over the course of history, Alsatian Rieslings are today considered to be among the world's best in quality.
Steeper sites are preferred to ensure moderate yields which result in better quality. On flat ground, the fertile soils cause production to shoot up, which can affect the wine's alcohol level. It's not easy to generalise, since the diverse orography of Alsace provides a huge variety of terrains. The finest examples are believed to lie to the south of the region, in the Upper Rhine, where there are soils that warm up in spring due to their composition. The Grand Cru vineyards, located in privileged sites and with permitted yields of around 50 hl/ha are guaranteed success.
In Alsace, Riesling wines offer a more unctuous and rounded character than in Germany, partly due to the calcareous-clay soils; also, the Alsatian Riesling has more alcoholic strength and is usually matured for longer in oak, endowing it with a more rounded style.
Riesling wines in Italy
The Riesling grape arrived in northern Italy from Austria. A different version of the grape from the one in Central Europe is found there, a Riesling which, without conceding its structure or fruit-forward aromas, confirms itself as an example of elegance and minerality, of character and personality.
Which Italian terroirs produce these Rieslings? The Oltrepò Pavese, in the south of Lombardy, is one of them. A land of splendid reds and superb, perfumed whites which provides us, from its higher and well-exposed areas, with some enveloping and complete Rieslings with lovely minerality. They don't have exceptional longevity, but they are incredibly versatile and can be enjoyed right from when young.
We also come across great Rieslings in the Langhe. Known as a UNESCO World Heritage Site, this legendary area also reveals vineyards lying at considerable altitude, the source of magnificent Pinot Noir reds and certainly wonderful whites such as Riesling: powerful and at the same time vertical Riesling, with a strong minerality and guaranteed longevity.
Finally, the Italian terroir that most resembles in its natural form the slopes found in Central Europe is the Alto Adige. This is where the Italian Riesling adopts a profile similar to that found in Alsace and the Mosel Valley. It's remarkable for its verticality and freshness, with good structure, obvious minerality, signs of hydrocarbons and definite longevity.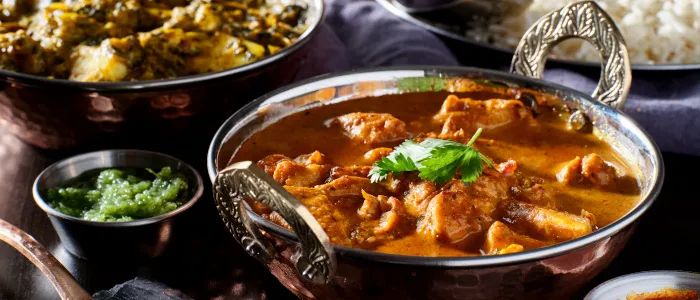 Pairing
Acidity, low alcohol content and differing levels of sweetness have made Riesling wine a true trump card when matching up with food.
The more light and fruity ones are perfect for salads, aperitifs and raw fish. Those more on the dry and full-bodied side pair up nicely with fatty meats such as goose, duck or roast pork; fish like trout and salmon, also with patés. Auslese can work well with desserts that are not overly sweet, while the Alsatian style lends itself to virtually anything, from spicy chicken to an onion tart. All the off-dry and semi-sweet Rieslings work wonderfully with spicy dishes like Thai curries, plus fiery-hot Mexican cuisine.