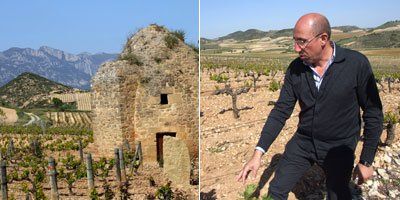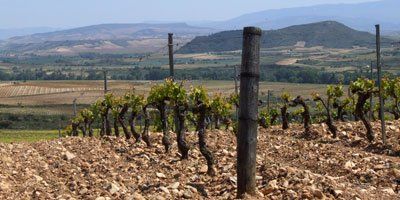 Viñedos Sierra Cantabria is essentially a collection of vineyards that the Eguren family has brought together as part of their Sierra Cantabria wine range featuring new classics. These exceptional wines primarily showcase the Tempranillo grape and represent the particular characteristics of their terroir: Colección Privada, Sierra Cantabria Cuvée, Organza, and the renowned Amancio and El Bosque. There is complete diversity in plantations, with new and century-old vines covering the slopes of rugged hillsides and flat banks alongside the River Ebro. A variety of climates coincide in this area, with the Atlantic, Mediterranean and continental influences leading to generally mild summers and winters.
The distinctive Eguren approach to finding the best available conditions for grapevine cultivation and, by meticulous care and attention to detail, producing world-class products is very much in evidence here: only the finest perfectly ripe clusters are hand-picked at harvest, with just the best grapes getting beyond the sorting table to be often manually destemmed and trodden by foot, in the traditional way, to achieve a very gentle extraction.
The celebrated 'Amancio' wines originate from a 10 ha vineyard called La Veguilla, catching the morning sun on a slope facing south-east and sheltered from northerly winds by the Sierra Cantabria mountains. Besides Tempranillo, small amounts of Viura and Malvasia grow in the calcareous-clay soil, with alluvial elements and large stones allowing proper drainage and good water retention.
Finca El Bosque boasts just 1.5 ha, lying in similar conditions at an altitude of 500m, and produces a remarkable single vineyard wine of the same name. While 'Colección Privada' wines come from very old Tempranillo vines, planted in the 10 hectares of Los Terreros and Jararte vineyards near the River Ebro.
In keeping with their wine-making philosophy, the Eguren family has constructed a new winery at Viñedos Sierra Cantabria out of stone found on the estate, as a fitting tribute to the terrain that bears their vineyards.
Ctra. de Navaridas, s/n, 01309