SUMMER SALES! Up to 20% off thousands of wines!
Wine from Sierra Cantabria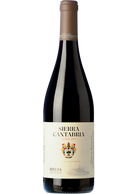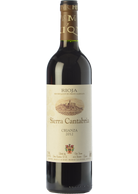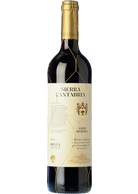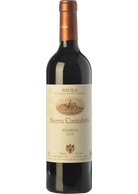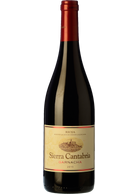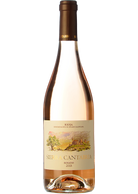 Sierra Cantabria
The Eguren family has historical connections with wine-making dating back to 1870 and now five generations have been intrinsically involved with vine cultivation in La Rioja. Expert knowledge has been accrued then passed on, with technological advances in production warmly accepted but without totally superseding traditional ideas that are based on an overriding respect for the soil and the vine.
The winery in San Vicente de la Sonsierra was founded in 1957 by Guillermo Eguren, who always had an eye for location and choosing well-sited vineyards with the best conditions for grape cultivation. His sons Marcos and Miguel, in charge of oenology and general management respectively, have enabled this venture to develop into the internationally famous Eguren Group of wineries offering a singular range of top quality wines, all expressing their own character and personality influenced by the particular terroir (Viñedos Sierra Cantabria, Viñedos de Páganos and Señorío de San Vicente in Rioja, and Teso La Monja in Toro).
Situated between the Sierra Cantabria mountain range (1200m) and the River Ebro (350m), the Bodega Sierra Cantabria vineyards lie around the traditional winemaking towns of San Vicente de la Sonsierra, Labastida and Laguardia. The softly undulating relief and a special microclimate with milder winters and cooler summers enable the mainly Tempranillo variety grapes optimal growing conditions, with southerly-facing vines receiving plenty of sunshine for reaching perfect fruit maturation. Plots are on average 35 years old, with some around 70, and soils are calcareous-clay, poor in organic matter and nutrients, but due to the presence of large stones, gravel and alluvial elements water retention and drainage are good. Adding to the wines' complexity, organic matter is used for fertilization, in line too with a definite commitment to the environment. Grapes undergo a rigorous selection process with a manual harvest of purely healthy, perfectly mature clusters, followed by further checks at the winery's sorting table.
The Eguren family, aware of changing tendencies, offers two very different styles: Sierra Cantabria Crianza, Reserva and Gran Reserva are more traditional, while the Cuvée Especial, Colección Privada, Finca Bosque and Amancio are more contemporary (this second group falling under the Viñedos Sierra Cantabria).
Location and contact
Amorebieta, 3, 26338 San Vicente de la Sonsierra