Free delivery over £200
5 Delicious Wines to Try This Spring
Explore the best wines for spring with our top picks!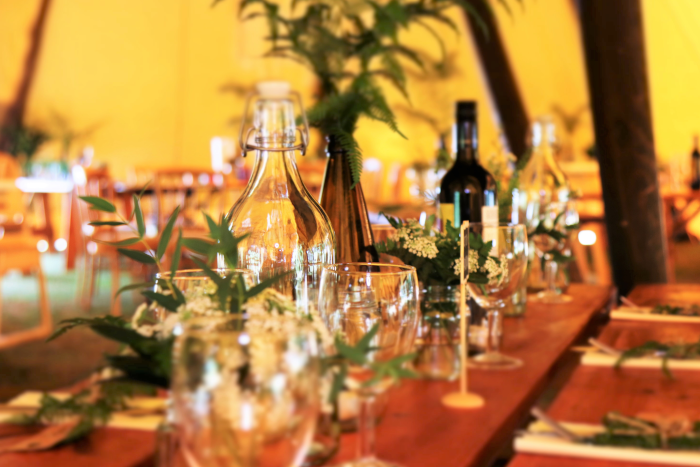 Spring is a delicious time of year to explore new wines. Here are five delicious wines to tickle your taste buds, all perfect for enjoying this season. All of these wines are perfect for pairing with food. Learn about their origins and flavours so you can choose the perfect wine for your meal.
Enjoy these wines while outside in nature or indoors in a cosy setting. Whatever your preference, each one is sure to please!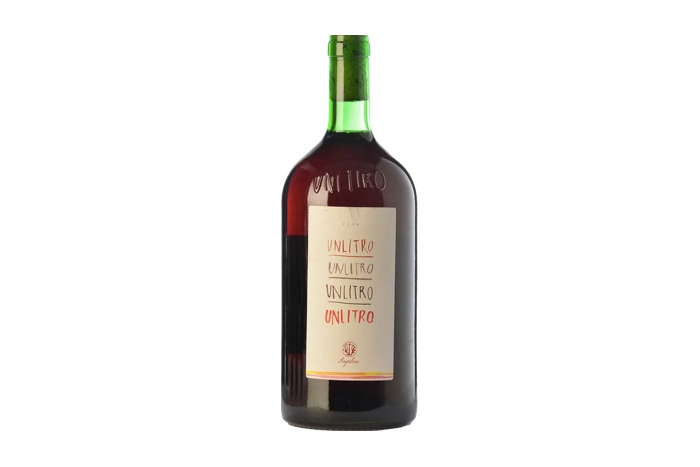 Ampeleia winery is the story of an abandoned farm on the slopes of the metal-rich hills of Maremma, acquired in the 1960s by a Swiss couple. Elisabetta Foradori, one of Italy's pioneers in the wine industry, saw Ampeleia as her future.
Elisabetta, queen of the Dolomite Alps and Teroldego, has created in Ampeleia an exciting project of another Tuscany beyond all clichés.
Unlitro, Ampeleia's most immediate wine, is also its emblem. Sociability and casualness in its purest form. A summery but always excellent red, particularly suitable for barbecues and all other occasions when conviviality prevails. The one-litre format is a tribute to friendship and the traditional Tuscan fiasco, uncorked at meeting moments.
It is an artisanal blend of Alicante, Carignano, Mourvèdre, Sangiovese and Alicante Bouschet that has been aged in concrete for just a few months. An intense ruby red colour, lively and vibrant, Unlitro opens up on the nose with fragrant notes of cherry and raspberry, aromatic herbs, Mediterranean undergrowth, anise and fresh liquorice.
The palate is fresh, spicy, light, sometimes vinous and persistently fruity. A cheerful and direct way of describing the territory. A cheerful and light-hearted approach to a region as 'sacred' as Tuscany.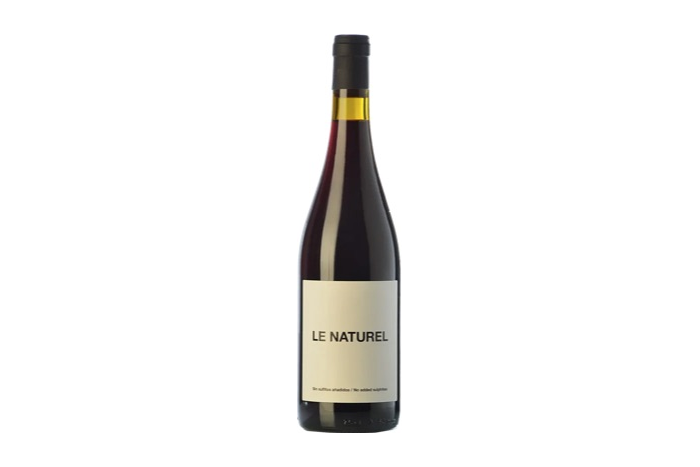 The grapes are the protagonist of the magnificent Le Naturel wine, made almost exclusively from Garnacha, grown in an area in the north of the country that is considered borderline for this grape variety.
The vines grow on cool, limestone-clay soils on the slopes of the Urbas and Andia mountain ranges and are cultivated using organic farming methods and without the use of artificial chemicals.
The relatively small harvest is harvested by hand in mid-October and undergoes a rigorous winemaking process.
The grapes are then carefully selected in the winery, the best and healthiest fruits are chosen and left to macerate for just 5 days without any interference with the skins to preserve their delicate colours and aromas. After malolactic fermentation, the resulting wine is bottled without sulphites.
This extremely gentle process produces a wine with an unusual raspberry red colour. Its fresh, candid and intense bouquet delights with aromas of blackberry and violet. It fills the mouth with fresh fruit, as is usual with wines produced at altitude.
It is a very pleasant and lively wine that is easy to drink, with a much more expressive personality and charm than its price suggests. Le Naturel is an excellent wine, an excellent example of the influence of organic and biodynamic farming methods on the soil and its fruits.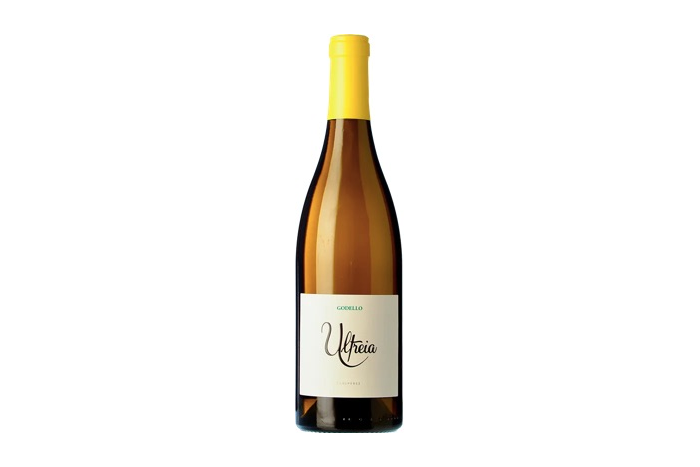 The result of a skilful combination of warm oak and the natural freshness of the Godello grape, Ultreia Godello is a wine of great balance, marked by the captivating personality of Raúl Pérez and the strong character of his native Bierzo.
The nose is intense, with aromas of freshly cut grass, lime zest and stone fruit. After a few minutes in the glass, notes of the variety emerge, such as flowers and white fruit.
On the palate, despite the subtle introduction, barrel ageing is noticeable without compromising the freshness. Full of flavour, the fruit of perfect ageing, it shows pleasing uniformity.
Its fantastic acidity enhances the flavours and highlights the mineral side, making it lush but not overly sugary. In the glass, it continues to evolve towards pastry cream and pineapple as it warms slightly. It is fresh and harmonious, distinct and clean. The finish is long, dry and pairs well with the food.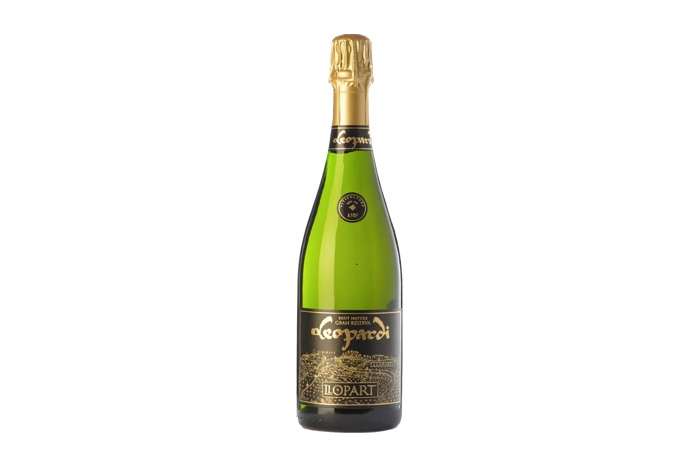 Llopart winery has been dedicated exclusively to wine production since the 18th century, although it has been involved in viticulture since 1385.
Today, Llopart is an important name in the cava world, not only for its excellent products (the first wine dates back to 1887) but also because it has been one of the decisive driving forces behind the recognition of cava as a prestigious, high-quality product.
Leopardi Gran Reserva Vintage cava is made from a special blend of 4 grape varieties: Macabeo, Xarel·lo, Parellada, and Chardonnay, of elegance and development potential and has a strictly limited production volume of 35,000 bottles per year.
Pale golden in colour, with a very fine mousse transitioning to pink, it has a complex aroma with elegant spicy notes.
On the palate, it is balanced, dry and smooth, with a delightful and subtle taste after a long and intense ageing period.
A cava that the major wine guides and the most prestigious tasters in the industry have repeatedly described as exceptional.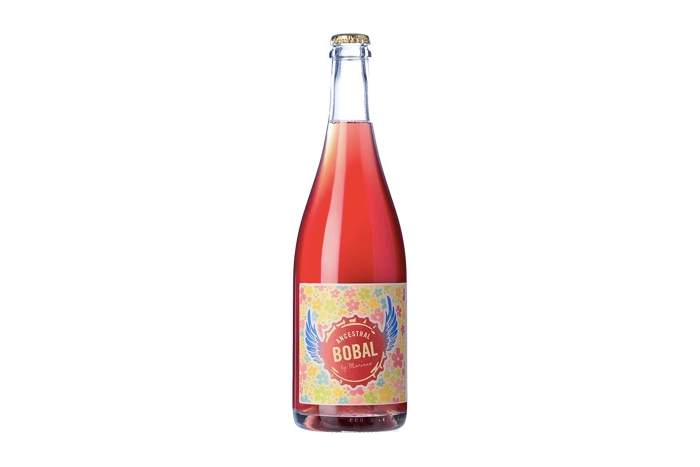 In the heart of the small village of La Portera, in the heart of Valencia's Utiel-Requena region, lies the Bodega Cueva winery. Surrounded by centuries-old vineyards, this traditional bodega, founded back in the 18th century, continues to use only traditional, artisanal winemaking methods.
Natural vinification, with no filtration or artificial processing, is combined with modern labelling and bottling to ensure the absolute protection of the wines. Bodega Cueva has the approval and seal of the Valencian Community Organic Agriculture Committee.
This PetNat rose wine (also known as ancestral sparkling wine) is made from 100% Bobal grapes, a native of the Valencia region of Spain.
A beautiful pink sparkling wine that is a true good luck charm. Vibrant and bright, with fruity notes and hints of spice and complexity, served over a sumptuous froth.
A great aperitif; a glass will bring a smile to your guests' faces and set them up for a great evening. Serve chilled, and open 20-25 minutes before serving.
Wine and spring go well together, to sum it up. Springtime is a season of rebirth, and wine is frequently linked to joy. You can feel happier and more relaxed by using both. So get yourself a bottle and let's enjoy!