Free delivery over £200
The 20 best rated cava brands by our customers
A selection of the brands most highly rated by our customers. Sparkling wines with DO Cava, Clàssic Penedès, Corpinnat and Conca del Riu Anoia.

We all have our own preferences when it comes to choosing a cava, we look for those wines and brands that best suit our taste and needs. The palate and the pocket of each one of us always have the last word.
There are cavas that are more suitable for an aperitif, others that go perfectly with a whole meal, more subtle cavas for the best delicacies, and more complex cavas for the most experienced diners or for large celebrations. Variety is the spice of life, and there are different tastes and colours in cava. Which are your favourites?
(4,2/5 out of 49 reviews for their Reserva Brut Nature)

The Valldolina cavas are elegant and finesse, expressing the terroir of the Garraf Massif in all its naturalness. They were one of the first big bets on organic cava production, lively, mineral, very fresh and complete cavas.
(4,6/5 out of 47 opinions for the Brut Nature).

Bach Extrísimo is the historic brand of Masia Bach, a range of very affordable cavas suitable for all palates: brut, brut nature and semi-dry versions. A brand that for decades has also had the guarantee of the Codorníu group.


(4,6/5 out of 41 opinions for its Terrers).

Recaredo is synonymous with purity, extreme exigency and admirable quality. Their cavas are known for their impeccable production and their very long ageing, diverse range, always exquisite and always brut nature, labels that not only never disappoint but always honour the host.
(4,7/5 out of 27 reviews for their Brut Jove)

Under the Família Oliveda label, we find whites and rosés with the Cava appellation and all the traditions of the Empordà. Bubbles for those who are looking for pleasure, balance and quality at a very good price.
(4,7/5 out of 26 reviews for its Brut Imperial).

Gramona is sustainability, quality and avant-garde in capital letters. Their cavas are all a source of pleasure: from their seductive entry-level cuvée, a brut reserve, to their most impressive enoteca cavas, including their famous III Lustros and Celler Batlle labels.
(4,6/5 out of 29 reviews for their Reserva de la Familia).

Juvé y Camps is a well-established and well-known brand in Catalonia. Classic, austere cavas, with consistent quality and always well made, cavas to enjoy with the family.
(4,6/5 out of 24 reviews for its Brut Nature).



Mas Fontallada is a brand of cavas from Alsina & Sardà, known for the excellent value for money of its products.
(4,5/5 out of 17 reviews for their De Nit).



To speak of Raventós i Blanc is to speak of cavas with their own name and denomination, wines of excellent quality with a marked personality, and mineral cavas of saline expression, from selected estates.

(4,4/5 out of 35 opinions for its Brut Nature).



Rigol is one of the Freixenet group's most successful cava brands due to its moderate price, both in the brut and brut nature versions.
(4,4/5 out of 21 reviews for its Reserva Brut Nature).

Freixenet is Spain's leading exporter of sparkling wines, with a wide range of cavas under the Freixenet brand and popular products such as Carta Nevada and Cordón Negro.


(4,4/5 out of 18 reviews for its Classic Brut Nature).

Codorníu is one of the leading cava brands, the great pioneering and historic winery of the Penedés region. It offers both quality cavas at very moderate prices, as well as high ranges and authentic cuvées of exception of very short production.
(

4,5

/5

out of 12 reviews for their Reserva 24).

Rimarts cavas are organically produced artisanal cavas, with a modern profile, fresh and very gastronomic, and are becoming increasingly popular among lovers of good cava from Sant Sadurní d'Anoia.


(4,4/5 out of 14 reviews for their Reserva Brut Nature).

Llopart is synonymous with traditional, sober and elegant cava. Its Ex Vite and Leopardi labels have become brands with a name and prestige of their own.
(4,4/5 out of 13 reviews for its white Brut Nature).

Bocchoris cavas are fresh, light, pleasant cavas, made from native Mediterranean varieties, with a minimalist label and a price that is hard to beat.


(4,4/5 out of 11 reviews for its Blue Festival).

Perelada offers a varied range of cavas that reach the general public with their good value for money. Cavas from one of the most consolidated and well-known brands in the lands of the Costa Brava.
(4,3/5 out of 10 opinions for its Gran Reserva Coquet).

Mestres is one of the main names of the DO Cava, wines of organic production and artisan elaboration, with limited or very limited productions.


(4,1/5 out of 13 reviews for their Reserva Brut).

Few cavas have such a recognisable style as those of Agustí Torelló, the great defenders of the Macabeu variety, serious cavas made with grapes from mountain vineyards and long ageing, cavas full of flavour, with a creamy and delicate palate.
(4,7/5 out of 9 reviews for its white Laietà).



Alta Alella Mirgin makes very honest and elegant cavas, complex and deep but always direct and easy to drink, floral and mineral cavas that reflect the natural environment of the Alella region, north of Barcelona.
(3,9/5 out of 10 reviews for their Brut Reserva).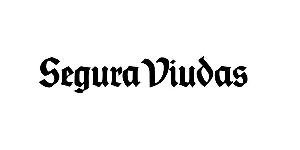 Segura Viudas is one of the most traditional brands of the Freixenet group, fresh and harmonious cavas faithful to a classic style, committed to biodiversity and the agricultural tradition.
(3,9/5 out of 9 reviews for its Brut Nature).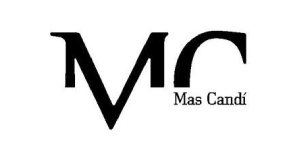 Few producers offer cavas of such delicate expression and quality at such affordable prices as Mas Candí.
Other interesting bubbles
You May Be Also Interested in