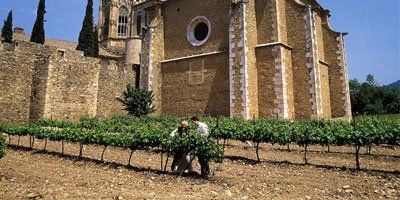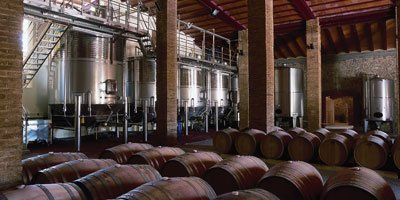 Vins Abadía de Poblet was born out of the interest of the Cistercian Community to resume the Cistercian winemaking tradition, which dates back to the 11th century in Burgundy and was always associated with the Pinot Noir grape variety.
In 1989 the Codorníu Group decided to join this project, which began with the planting of vineyards on the 9 hectares that are within the walled area of the Poblet Monastery. At the same time, a deep rehabilitation of the building begins, which was built in 1870 and which would serve to centralize all the farm's agricultural activity. In the spring of 2002 the first Poblet Abbey is presented.
Vins Abadia de Poblet belongs to the Codorníu Group, which has many projects in other denominations in Spain and worldwide, totalling more than 3,000 hectares of vineyards in its possession: Masia Bach (Catalunya), Scala Dei (Priorat), Raimat (Costers del Segre), Bodegas Bilbaínas (Rioja), Legaris (Ribera del Duero), Séptima (Mendoza, Argentina), Artesa (Napa Valley) and Nuviana (Valle del Cinca). Present in all 5 continents and with a team consisting of over 800 personnel, in just the last few years, the Codorníu Group's catalogue has received in excess of 150 international awards for its wines and Cavas.
Own vineyards:

8

Enologist

Josep Maria Gil
Ps. de l'Abat Conill, 6, 43448