Free delivery over £50
Wine from Finca de la Rica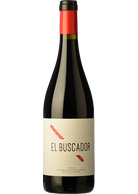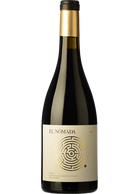 Finca de la Rica
When you pick up the bottles of this bodega's wines, the first thing to strike you will be their labels: how original they are, quite unusual for Rioja wines on the whole, and novel with their puzzles. But, more especially, you will be highly delighted with the great price-quality ratio of what lies waiting inside the bottles: wines that are very pleasing to the palate, elegant and thoroughly enjoyable.
This winery's secret is their vineyards, 31 hectares distributed among 25 parcels that have different characteristics, planted mostly with Tempranillo vines but also Garnacha and Viura, with the same common denominator: top quality grapes, cared for patiently and meticulously over four generations by the Amurrio Barroeta family in the Labastida district, one of the best areas in the Rioja Alavesa, and grapes which, causing no surprise to anyone in the know, used to be harvested and sold to some of the best local wineries, until Finca de la Rica was founded; the quality of the fruit from these parcels is exceptional.
Finca de la Rica is now a newly established winery, producing home-grown wines from its own vineyards, which has come to life through the efforts and enthusiasm of four partners: the brothers Javier and Arturo Amurrio Barroeta, who are the vine growers, and Luis López González and Ignacio Uruñuela de la Rica, two wine and grape-growing enthusiasts with a lot of experience in the commercial sector. To begin with, they have made a prudent and sensible start, offering three top quality wines, which fall into an easily affordable price bracket. A winery to watch, you might rightly say.
Location and contact
Las Cocinillas, s/n, 01330 Labastida