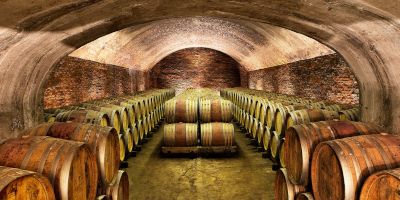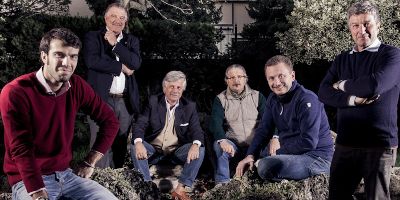 Coppo is one of the historical wineries in Canelli, an iconic winemaking town known for Asti and other Piedmont wines. Its location immediately brings to mind Moscato and, above all, Barbera wines. Coppo's spectacular wine cellars are classified as a UNESCO World Heritage Site and were dug out into the rocky hillsides of Canelli over centuries. Nowadays they connect two modern and functional installations; the winery and the family villa, creating an architectural complex which exemplifies the history of the Barbera grape variety.
Despite the substantial growth of the company, it is still run by six members of the Coppo family, thus maintaining the family and artisanal side to the winery. While holding true to a traditional winemaking philosophy, they have also modernized their methods — for example, moving towards organic agriculture methods and reducing the use of chemical products, as well as vinifying their many plots of vines separately.
The Barbera variety holds pride of place at Coppo. Among the Barbera wines they produce, the Pomorosso stands out as a reference for this style of wine. Made under the DOCG Nizza label, it uses grapes from vines most suitable for creating a vertical and acidic Barbera. Pomorosso blends tradition with wood-aged modernity, which adds structure and a fruity smoothness. Coppo also produce other highly recommended Barbera wines such as L'Avvocata, an authentic traditional table wine. Lively and dynamic, it is excellent for mealtimes. Another splendid wine, Camp du Rouss, from the Camp de Rouss cru, is a red wine aged for one year in wood. A crispy wine with a great personality.
The other great Coppo wines follow similar lines. Standing out among their white wines, Monteriolo, a 'Burgundy-style' Chardonnay, also displays typical characteristics from Piedmont. The sparkling Metodo Classico is a reference wine for the region, especially thanks to its use of Pinot Noir. Finally, Moncalvina is a Moscato d'Asti which interprets the best of tradition and is loved for its freshness and taste.
Year founded

1892

Own vineyards:

54

Enologist

Gianni Coppo, Guglielmo Grasso

Bottles produced per year

400000