Free delivery over £200
5 Unique Valentines Day Wines
Celebrate Valentine's Day with a special bottle of wine! Here are 5 unique options that will make your day extra special.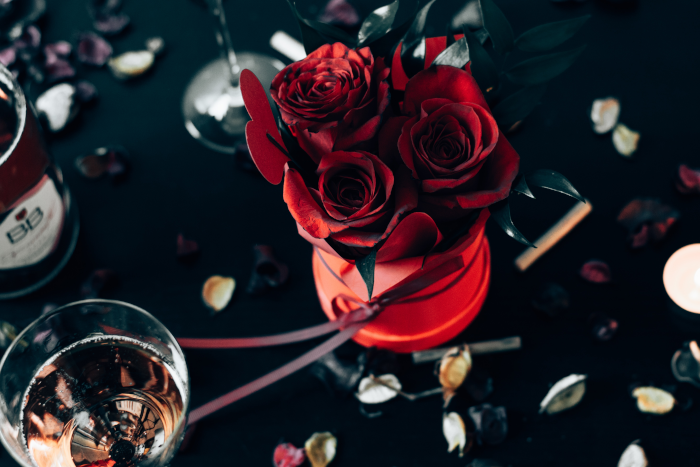 Many lovers take Valentine's day as an opportunity to give their partner a small or perhaps a big treat. To make it easier for the wine lovers among you, we have put together wines that perfectly accompany an evening together, that invite you to toast and that are also wonderfully suitable as a gift.
Just like love, wine can be light and sweet, heavy and complex, refreshing or tiring. Here are our 5 suggestions for Valentines's Day wines:
How about a romantic evening with a few glasses of sparkling wine to toast? Our Santero 958 Extradry Love is perfect for this!
Santero's Love label is the perfect special edition to make a special dedication to someone, to toast love with liveliness and ease, and ironically celebrate the most beautiful feeling one can have.
Straw-yellow in colour with greenish reflections and delicate and abundant bubbles, it has an intense and pronounced aroma of flowers and fruit on the nose. A refreshing, pleasant, balanced and well-structured taste.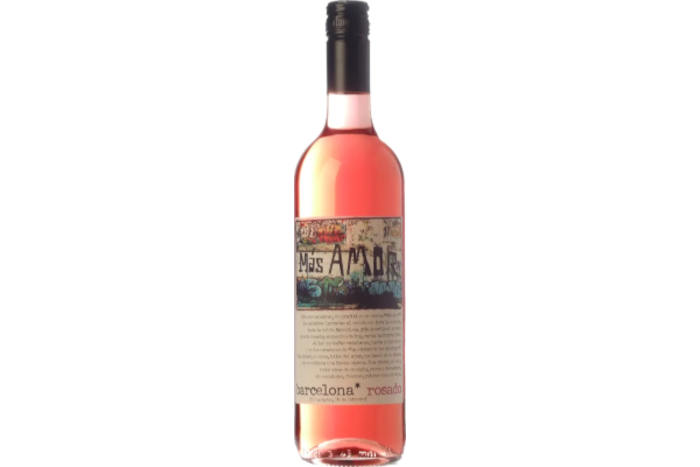 Más Amor, which means 'More Love' is the expression of rosé wine from a vineyard located on the slopes of the Ebro river.
Winemakers of Epicure Wines winery have deliberately chosen this label design with graffiti painted on a wall that represents the urban art of the energetic city of Barcelona. The photo was taken on February 14th 2010 (Valentine's Day). The house where the photo was taken no longer exists, it was demolished a few days later.
As a natural evolution, Mas Amor is not just a wine, but also part of a larger project to help people in need. 4% of their profit from the sale of this wine goes to a foundation that seeks a cure for leukaemia and other cancer disorders.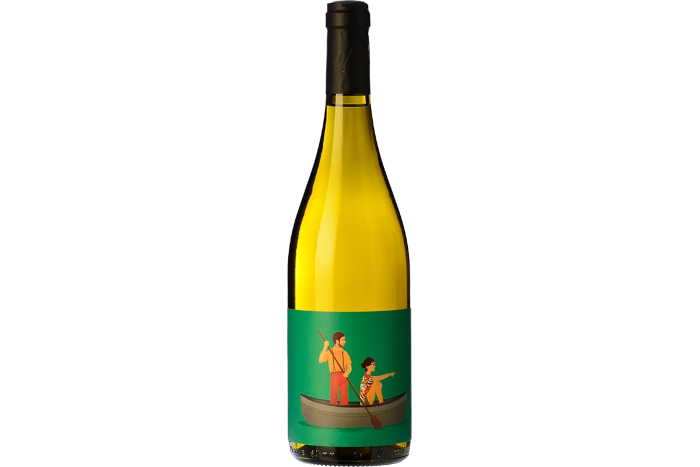 Els Joves Blanc is a fresh and light wine produced by winery Finca Batllor, that is perfect to drink on its own, as an aperitif, with light meals or a chat with your beloved one. Its romantic label design caught our eye.
This young white wine is pale yellow with light greenish reflections. In the still glass, aromas of white fruits such as apple and banana emerge first, followed by notes of citrus, apricots and pears.
The palate is smooth, and structured, with good acidity, well-integrated alcohol and a medium finish. On the palate, predominant aromatic notes of white fruit are confirmed.
This is a fresh wine, ideal to accompany conversation and can be served paired with lean white fish such as hake, sole or monkfish. It can also be consumed with salads, pasta or white meat.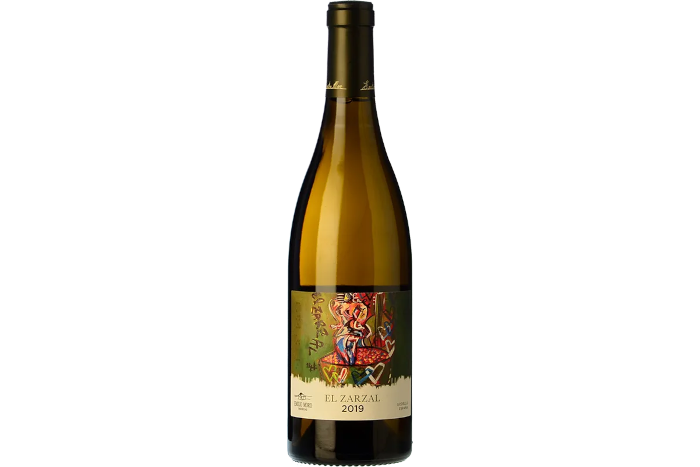 Emilio Moro makes three whites in Bierzo and El Zarzal is the one that best sums up the reasons that made this family from the Bierzo region fall in love with the Godello variety: its freshness, its aromatic potential and its ageing capacity.
It is ripe yet fresh white, very varietal, with primary (grape pulp) and floral aromas, and a slightly saline and spicy mineral finish. A white wine that is positioned between the simplicity of Polvorete and the seriousness of La Revelía. Simple but complete; serious but accessible.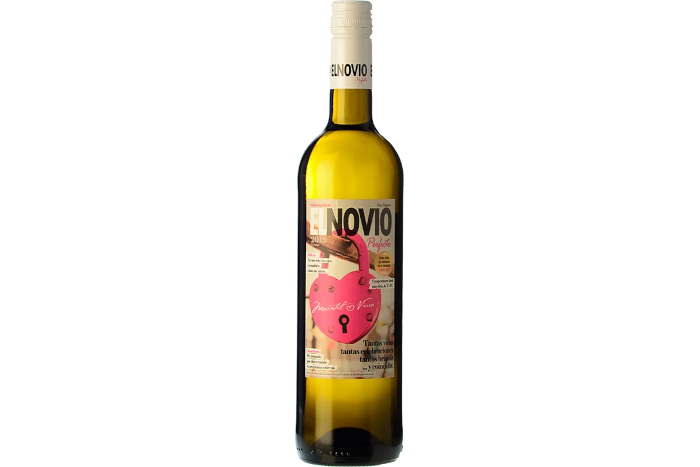 Young white wine that is produced by a new project of the Valencian sommelier Bruno Murciano and David Sampedro Gil, winemaker and oenologist of DSG Vineyards in La Rioja.
Wine contains 50% Muscat of Alexandria and 50% Viura, where the two varieties are made separately. Thus we obtain a white wine which, being semi-sweet, is light in the mouth, with the unmistakable character of the muscatel but with the freshness and acidity that balances the sweetness. It is a smooth, sweet and balanced wine, very oriented to the feminine public.
Valentine's Day is the perfect occasion to express your love and appreciation for someone special. Whether you're looking for sweet, sparkling or robust, these five wines will make your Valentine's Day perfect.
So pour yourself a glass of one of these wonderful wines and enjoy a romantic evening with your partner. Don't forget the chocolates. Make this Valentine's Day unforgettable by trying one of these delicious wines. Cheers!