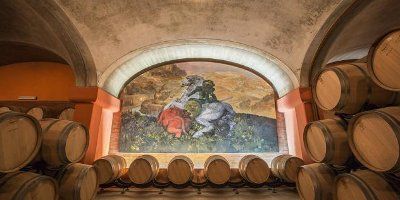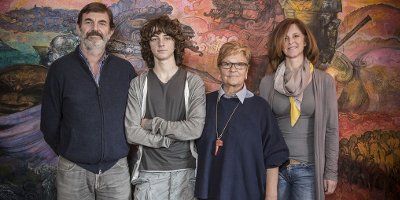 It was 1984 when Rita Tua and Virgilio Bisti purchased a country house in Val di Cornia to build a quiet retirement retreat. But their irrepressible and compelling passion for wine soon got the better of them, and convinced the two enterprising spouses to found what is today one of the most representative companies and one of excellence in the Suvereto area.
Even before Virgilio's death in 2010, the company had benefited from the newcomers Simena, his daughter, and the husband Stefano, who work under the supervision of the mother Rita and run the vineyard - one of the most spectacular in the region - under certified organic conditions, adopting only indigenous yeasts, even in the cellar.
The Tua Rita style is rich and concentrated, with powerfully structured wines, great longevity, and sharpened warmth. The flagship Redigaffi, a Merlot of varietal purity, is superlative. Grown in the historic vineyard on clayey soil, it stays 18-20 months in new barriques and is harmonised by the classic mineral puffs that adorn the finish both on the nose and the palate. The Syrah Per Sempre is brilliant. From clayey-skeletal soils, 20-22 months in new barriques, an extensive bouquet, is constantly among the highest expressions of this vine in Italy, and is the result of Virgilio's experimental penchant.
The Giusto dei Nostri is a typical Supertuscan blend, 18 months in new and old barriques, multi-faceted, with balsamic and vegetable notes, mature and enveloping, while more accessible and snappy, from of steel and wood, is the Rosso dei Notri, which is the dynamic and mineral gateway to the Tua Rita range of wines. Somw new wines include the Perlato del Bosco, and the modern Tuscan Vermentino d'autore: mature bouquet, with scents of aromatic herbs and a fresh but domesticated flavour.
Year founded

1984

Own vineyards:

39

Bottles produced per year

240000