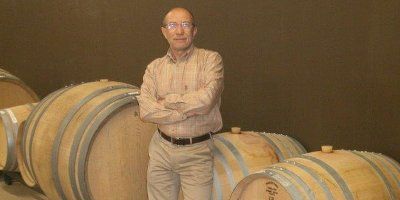 Sei Solo is the personal winery project of Javier Zaccagnini, whom we know particularly through his work at Aalto, alongside Mariano García. The enterprise began in 2007, with the intention of producing a wine which reflects the Ribera character but is additionally capable of demonstrating a distinct personality, with a profile conforming with his personal tastes, that sacrifices structure and tannic intensity in favour of greater refinement and elegance; a wine with less oak presence and less concentration.
For the production of his two wines, Javier draws on three hectares of his own vineyards (four vineyards aged 60 years old), as well as a further three rented hectares, of older vineyards aged between 60 and 90 years old, all located in the Burgos town of La Horra, and he utilises a stock of barrels, which are never new, with the set intention of avoiding an excessive influence of wood on the wine.
His first vintage was 2011 and he started with two wines, in the Bordeaux style: Sei Solo, the great protagonist, and Preludio de Sei Solo, as a second wine. In the making of Sei Solo, Javier selects the wines of the barrels that convey the greatest elegance, precision and balance at the end of ageing, leaving the remaining litres for Preludio de Sei Solo. Moreover, these two original names, Sei Solo and Preludio de Sei Solo, relate to music, another of Javier's passions, and seek to pay homage to his favourite composer, Johann Sebastian Bach.
NOTE: 'Sei Solo' are the first two words of one of the German musician's masterpieces, an ensemble of six works known as 'Sonatas and Partitas for solo violin, BWV 1001-1006', originally entitled 'Sei Solo a Violino senza Basso accompagnato'.
Year founded

2007

Own vineyards:

3