Free delivery over £200
Wine from R&G Rolland Galarreta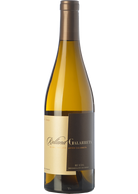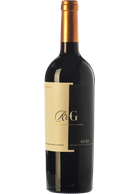 R&G Rolland Galarreta
Two cultures, two different styles and a shared project: Rolland & Galarreta, a series of wines produced jointly by the French oenologist and consultant Michel Rolland and the founder of Araex & Spanish Fine Wines, Javier Galarreta. Wines which represent a coming together of France and Spain, an amalgamation of two wine cultures.
Michel Rolland, born in Libourne (France), is one of the world's most influential oenologists and the most famous winery consultant worldwide, having worked successfully in 13 countries and had an influence on many aspects of the wine industry in France and globally. For his part, Javier Galarreta has applied his extensive business and strategic management experience to the placing of Spanish wine on a universal podium and right now his group is one of the leading exporters of wine from Spain. With R&G the two of them are bringing to fruition an innovative project through which Spain will enjoy the luxury of having a series of wines that have not only been designed by the French winemaker but will also bear his name on the label. This is an unprecedented privilege arising out of a firm conviction as to the excellence of the Spanish terroirs and their long-standing tradition in the production of top quality wines.
For the making of the Verdejo in Rueda, the company has depended upon the grapes and installations of the Val de Vid winery, in Serrada and Rueda. The Rioja wine, made from the Tempranillo variety, has undergone production in the winery of Bodegas y Viñedos Labastida, in the Rioja Alavesa. Finally, for the Ribera del Duero, they have relied upon the vineyard and equipment of Bodegas y Viñedos Valtravieso, on the La Revilla estate, in the town of Piñel de Arriba.