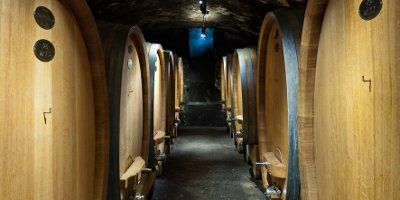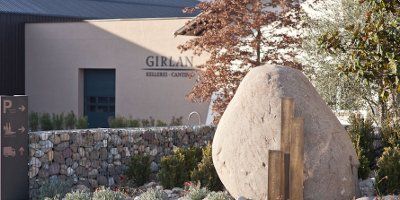 The Girlan winery was founded in 1923, in a historic Cinquecento building in the town of Girlan / Cornaiano, within the municipality of Appiano. 23 vine growers started up this cooperative winery, exemplifying not only the strength of the union, but also giving the opportunity to attain excellence through this strategy. Nowadays, the winery can count on 200 members whose lands are on average 1 hectare in size, some of which lie in parcels held in the highest regard in the Alto Adige.
Cornaiano is a famous wine-producing town with a long history to look back on and documented references dating back to 1085. Its vineyards are situated at altitudes ranging between 250 and 550 metres, on lands of varying soil composition that favour vine cultivation and the excellent quality of the fruit, whether it's from the indigenous or international varieties. The latter, especially the Pinot Noir, Pinot Blanc, Chardonnay and Schiava varieties, are the ones which participate in the trials and the new coupages brought out by the winery.
The daily attention to the vineyard and respect to the environment undoubtedly characterise Girlan's work, so that each one of their wines succeeds in conveying the land with frankness and authenticity. Also occurring daily is the collaboration between the winery's oenologist, Gerhard Kofer, and the group of associates, especially with regard to production of the company's top range wines, genuine benchmarks among Alto Adige wines.
Featuring highly amongst the winery's best products is their Pinot Nero Riserva Trattman, one of the finest Italian Pinot Noirs thanks to an ageing period of 15 months in oak barrels which confers a special elegance and profundity. Garnet in appearance, on the nose it's distinctive due to the delicateness of its bouquet: red fruits, spices, toasty nuances... Very easy to drink and with a promising longevity.
Among Italy's great wines, we also encounter in this winery its Gewürztraminer Flora, an opulent and complex wine in its maturity, fruit-driven, fresh and spicy, savoury and mineral, subtle and rounded on the palate. Other examples of the winery that deserve highlighting are its Chardonnay Flora, an intriguing wine of immense richness, and Plattenriegl, a Pinot Blanc of great finesse and with an elegant aromatic presence.
Year founded

1923

Own vineyards:

220

Enologist

Gerhard Kofler

Bottles produced per year

1500000