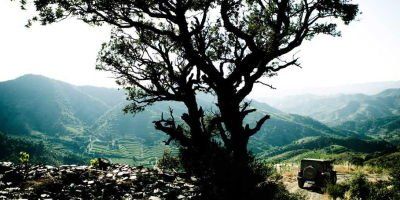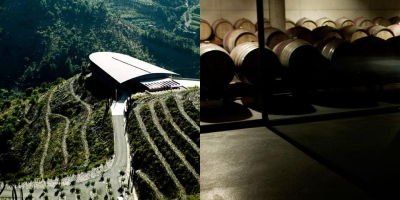 Sergi Ferrer-Salat
and
Raül Bobet
(oenologist), two friends passionate about the world and culture of wine, are the owners and driving force behind this new winery.
Feeling huge respect for the wine-producing tradition long-existent in this harshly steep and craggy area called the Priorat, in southern Catalonia, Ferrer and Bobet have set out their objective for this venture: to produce a wine "which reflects with purity and harmoniously the mineral essence so inherent in these lands". In 2008, they brought out the first vintages of what are currently their only two wines: Ferrer Bobet 2005 and Ferrer Bobet Selección Especial 2005, both made from grapes grown in old vineyards lying half-way between the little towns of Falset and Porrera. This sub-region is one of the coolest and also highest, with the sheerest slopes, to fall within the Denomination of Origin, and affords the right conditions for guaranteeing optimum phenolic ripeness and for enabling the preservation of aromas and excellent acidity. Although the estate boasts a total of seventy hectares, only 22 have been planted with vines, thereby conserving the biodiversity of the beautiful countryside and confirming the winery's strong commitment and strict adherence to organic viticulture that refrains from using insecticides, fungicides and herbicides.
Conscious of Bobet's keen interest and Ferrer's enthusiasm, and judging by the success already achieved from solely their first vintages, we are convinced that this project has only just begun and has a great future.
Enologist

Isabel Fortuny y Raül Bobet
Ctra. de Falset a Porrera (T-740), km. 6,5, 43730