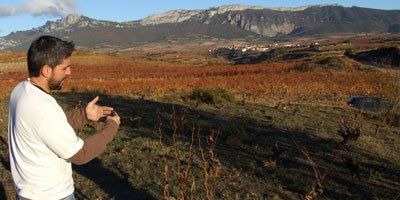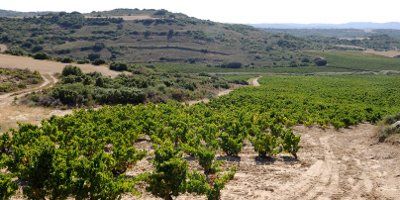 DSG is the personal project of a spirited, dynamic oenologist by the name of David Sampedro Gil. Connected through family links to several of the best bodegas presently operating in Rioja Alavesa, David founded his own winery which he christened with his initials, with the aim of concentrating production of his more personal wines, both those he makes in Navarra and in La Rioja. (David is involved in La Rioja too as an oenologist for the DSL Viñedos y Bodegas venture.)
David Sampedro's philosophy has not changed since back in 2003: he wants to produce wines that really matter to people and make a difference. For this reason, he operates his vineyards using ecological farming methods and follows biodynamic guidelines as far as possible, and spends time learning about other ways of working and how they operate, not only in Spain but also in other countries.
In La Rioja, he has small parcels which enable him to produce four wines, one white and three reds, and in Navarra, he owns the single vineyard estate of Pasolasmonjas. This whole venture started off for David in Navarra, while he was leisurely wandering around the Sant Martín de Unx area, accompanied by his friend Dan Standish, taking a close look at the plantations of Garnacha. When he came across the Pasolasmonjas estate, a project took shape in his mind and he immediately contacted the Coop. San Martín to find out more about this beautiful piece of land.