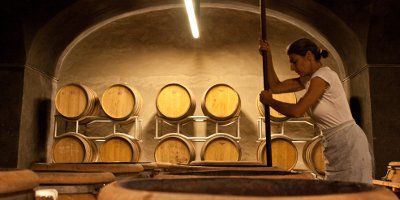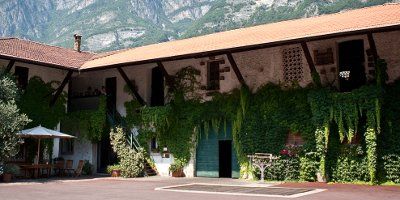 Joining the Winery founded in 1939 by her grandfather, at nineteen years of age, Elisabetta Foradori is the recognized Lady of Teroldego, the guardian of her territory. She herself, defined herself as such in an excellent interview with the Italian newspaper "La Repubblica", outlining her own story as a winemaker, oenologist, businesswoman and communicator of the territory in which she lives in symbiosis: the magical Piana Rotaliana that produces, thanks to the mineral-rich terroir of alluvial origin and the exposure to sun of the Dolomitic hills, a wine of subtle and extraordinarily elegant character.
Considered "Tyrolean Gold" by the most respected etymology standards, the Teroldego is reinterpreted by Elisabetta Foradori with the adoption of biodynamics which, for Foradori, is not the arrival point, but a departure point. A departure towards the multiplication of crops and collaboration with producers working in the territory in other sectors, such as the dairy industry. The company is therefore constantly on the move, productively and generationally, starting with the conversion to maceration in amphora and of course relinquishing all selected yeasts, wine clarifications and filtration.
The star wine is the Granato, 15 months in large oak and 20 in bottles, a sustainable and authoritative Teroldego, one of the highest and most authentic expressions of the vine benefiting from sure longevity. The Teroldego Morei is structured, full-bodied and opulent, and is among the most representative crus of the Piana. More rustic and down-to-earth is the Teroldego Sgarzon, vinified in terracotta, fruity and mentholated, fresh, savoury, vertical and juicy. Foradori, the most accessible Teroldego, is also vertical and lively and the most convivial in the range.
On the white front, the excellence of Dolomitic Crus touches the Fontanasanta, a spectacularly structured and multifaceted Manzoni for its olfactory, tropical and jammy structure and complexity, with incredible aging potential. And then the Fuoripista, the trademark Pinot Grigio, macerated on the skins in amphora, ramified, with a floral and spicy bouquet, and as fresh and savoury on the palate as it is well-rounded and sumptuous.
Year founded

1939

Own vineyards:

12

Enologist

Elisabetta Foradori

Bottles produced per year

160000
Via Damiano Chiesa 1, 38017