Free delivery over £200
Wine from Daniel Vollenweider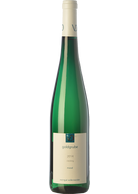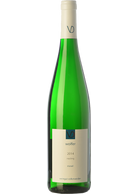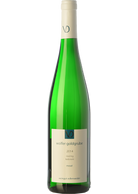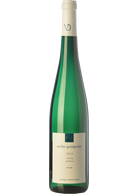 Daniel Vollenweider
Daniel Vollenweider originates from Switzerland, specifically from the Grison canton, and it was a bottle of Egon Müller's Auslese that would make him radically change his life and dedicate himself to the world of wine. He began working in a wine shop, which enabled him to get to know a great many winery owners, until he then started to work for one of them: Fromm. In the Fromm winery, in Switzerland, he started off by making Pinot Noir wines, but soon left for the winery Fromm owned in New Zealand, to take charge of their Riesling vineyards. He fell in love with this variety and decided to return to Europe and set himself up in the region that is this grape's real heartland: the Moselle.
Once settled in the Moselle, Daniel Vollenweider worked as an apprentice at the side of one of the most significant producers: Ernst Loosen (Dr. Loosen), in Wehlen. Over time he managed to acquire some vineyards in the village of Wolf, in the historic Goldgrube ('gold mine') vineyard, an area of the Moselle which has excellent vineyards that were gradually being abandoned in the 1990s due to the great difficulty growing presented on such steep slopes, on soils of grey slate (and some seams of red slate) and with very low yields. Vollenweider is one of the wine producers achieving an upturn in the area's fortunes. The winery is located in the neighbouring locality of Traben-Trarbach, where stainless steel tanks and large casks are employed; his first vintage was the 2000, which received immediate praise from the international press.
Daniel Vollenweider makes the region's classic sweet and semi-sweet wines, but also dry ones (50% of overall production), always following a philosophy of minimal intervention, improving work in the vineyard, looking for maximum maturity and quality in the grapes, and preserving that intrinsic acidity the variety possesses, which will give the wines long years of life. Daniel Vollenweider's wines are very individual, honest and without over-embellishment; they offer the essence of the vineyard and the distinctive features of each vintage.
Location and contact
Wolfer Weg 53, 56841 Traben-Trarbach