Free delivery over £200
Italian wines over 90 points and... under 20 euros
The most important wine tasters are in agreement: value-for-money Italian wines abound. We have chosen some for you with the help of two of the greatest: Robert Parker and James Suckling.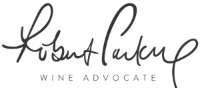 An American critic with a background in banking, Robert Parker began writing about wine in the 1970s. This is how the magazine The Wine Advocate started, one of the first to review wines independently, without contact with the commercial world. Today he is considered one of the most influential critics, so much so that his scores condition the market trend of the most celebrated wines in the world. His 100-scale scoring system is used by a team of tasters around the globe.
A standard-bearer of the "American" taste, he preferred soft, full-bodied, velvety wines with long ageing in small wood. But he also awarded the first 100/100 to Sassicaia for the 1985 vintage, and he remembers it as "the wine I have liked the most in my 37-years career". His taste and style do not always reward Italian wines, characterised by aristocratic hardness and pungent acidity which change over the years. But his scores, attributed by the wine taster in Italy, the food and wine journalist Monica Larner, with a past at the "La Repubblica" newspaper, remain a point of reference, especially when the vintages are expressed with generous grandeur.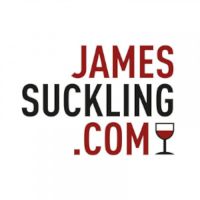 A former journalist of good standing, James Suckling began his career as a wine critic for the prestigious magazine Wine Spectator. Their roads diverged in 2010, when Suckling decided to create his own magazine. A wine critic historically specialising in Italian wine, Suckling currently lives in Italy, in Tuscany. This is where the headquarters for his wine tasting sessions are, which involve Italian wine for about half of the samples tested each year.
A lover of the complex angularity of the great Italian reds (Sangiovese, Nebbiolo and Aglianico first and foremost), Suckling considers sensations on the palate to be central to tasting. Before the body itself, fruit, tannin, acidity and alcohol must express themselves in perfect harmony and convey a long and elegant persistence. Suckling also uses a score in hundreds. And, for Italian wine, the scores most often reach absolute excellence.